View Available Opportunities
Pediatric Physical Medicine and Rehabilitation Physician- Wilmington, DE
December 15, 2022
Job Description
The Division of Pediatric Physical Medicine & Rehabilitation (PPM&R) at Nemours Children's Hospital (formerly Alfred I. duPont Hospital for Children) in Wilmington, Delaware, is seeking a full-time Pediatric Rehabilitation Medicine Physician (PPM&R).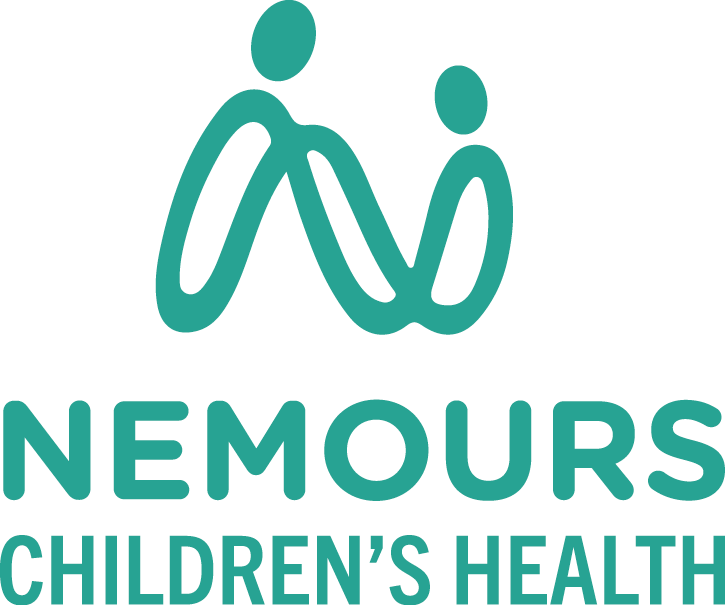 Our PPM&R Program is well-established, with over 30 years of experience. We have a busy inpatient program and a Rehab Day Hospital program. We support our Level I Trauma program and multiple surgical and medical services. We have Rehabilitation outpatient clinics in Delaware, Pennsylvania and New Jersey. Our multidisciplinary clinics include Cerebral Palsy, Spinal Dysfunction, MDA, Amputee, Concussion, Pain Management, NICU Follow-up, Spasticity/Movement Disorder, and Feeding. Nemours DE has one of only three double-board PPM&R training programs in the country and is the only pediatric rehab program in the tri-state area that has been CARF (Commission on Accreditation of Rehabilitation Facilities) accredited for over 30 years.
Pediatric physical medicine and rehabilitation (PPM&R) physicians with strong clinical skills are encouraged to apply. Opportunities also exist for teaching, mentoring, clinical research, program development, advancement, and leadership opportunities.
Responsibilities include providing comprehensive rehabilitative care in our intensive inpatient unit and all levels of our outpatient programming. We serve children with a wide range of complex medical diagnoses, including musculoskeletal and neurological conditions. Experience in electrodiagnostic studies (i.e., EMG, NCV, Evoked potential) is preferred but not required. We seek individuals who are energized by outstanding multidisciplinary and interdisciplinary work.
Position Requirements
Be an M.D. or D.O.
Successful completion of an ACGME or AOA – accredited residency in Physical Medicine and Rehabilitation along with successful completion of a fellowship in Pediatric Physical Medicine and Rehabilitation or ACGME approved double-board residency in Pediatrics and Physical Medicine and Rehab
Eligible for New Jersey, Delaware, and Pennsylvania licensure
Current Board Certification in Physical Medicine and Rehabilitation, as well as Current Board Certification or Board Eligible in Pediatric Physical Medicine and Rehabilitation
For confidential consideration, interested candidates should forward their formal CVs to:
Angelique Walbroel, Physician Recruiter
The Nemours Foundation
Angelique.Walbroel@nemours.org
Benefits
Nemours offers a competitive salary and extensive benefits package that includes quality-based bonus incentives, relocation allowance, life insurance, comprehensive health, dental and vision coverage, CME and board maintenance allowances, a retirement plan with employer matching, and an additional 457B retirement savings plan, paid time off, paid parental time off, educational assistance, paid licensure and malpractice fees, professional membership dues allowance, and much more.
About Nemours and Our Mission
Nemours Children Hospital is located in Wilmington, DE, an epicenter for cutting-edge technology, research, & science. A place devoted to human performance, business innovation, education, and health. The Nemours Foundation has provided high-quality clinical care for children for 80 years. Nemours owns and operates the Nemours Children Hospital in Orlando, Florida, and the Nemours Children's Hospital in Wilmington, Delaware. These and our networks of primary, specialty, and urgent care locations make Nemours one of the largest pediatric health systems in the United States.
If you have been looking for employment in a great location to live and work, then this is the opportunity you are looking for.
About Us
As one of the nation's premier pediatric healthcare systems, we've promised to do whatever it takes to prevent and treat even the most disabling childhood conditions. It's a promise that extends beyond our nationally recognized clinical treatment to an entire integrated spectrum of research, advocacy, education, and prevention.
Equity, diversity, and inclusion guide our growth and strategy. We are looking for individuals who are passionate about and committed to leading efforts to provide culturally relevant care, reduce health disparities, and help build a diverse and inclusive environment. All Nemours Associates are expected to ensure that these philosophies are embedded in their day-to-day work with colleagues, patients, and families.
Nemours aspires to have its workforce and providers reflect the rich diversity of the communities we serve. Candidates of diverse backgrounds, race and ethnicity, religion, age, gender, and sexual orientation, and those committed to working with diverse populations and conversant in multicultural values are strongly encouraged to apply. Please click here to review Nemours Anti-Racism Statement (nemours.org).
To learn more about Nemours and our commitment to treating every child as our own, visit us at www.nemours.org.
About the Team
At Nemours, our physicians work together — across specialties, clinics, and hospitals — to give children care that's among the safest, most caring, and most compassionate. This unique collaboration has earned Nemours a place among the nation's most respected pediatric healthcare systems.
As part of a pediatric health system with both clinical and academic partnerships, we are 100% focused on ensuring a healthier future for children. We strive for excellent outcomes across all of our medical and surgical specialties - and we measure these outcomes to provide consistent, top-rated care.
Nemours physicians are committed to family-centered care and making families partners in every aspect of a child's treatment and care.
Clinical Scientist- Neuroscience or Rehabilitation
December 21, 2021
Gillette Children's Specialty Healthcare has two open Clinical Scientist opportunities.
The PhD scientist will provide oversight and leadership of the Rehabilitation Research Program or Neurosciences Research Program in a dyad role with the Rehabilitation Research or Neuorscience Research physician leader/s. They will establish and identify research needs and priorities within the Cerebral Palsy Institute and will design, conduct, facilitate, and disseminate clinically focused research that aligns with the vision and mission of the Rehabilitation Research Program or Neuroscience Research Program and the Gillette mission and strategy. The incumbent will also provide mentorship, teaching, and supervision to clinical staff in the review, design, analyses, and dissemination of clinical research.
Specific duties are determined by the work setting or patient population served; however, in all positions, serving patients with challenging and complex conditions requires a concentration of specialized staff able to work in highly coordinated teams. We organize care around each patient's condition which requires staff at multiple levels and across many departments to exhibit exceptional teamwork qualities including communicating efficiently and effectively and adopting the behaviors required for high functioning integrated teams, consistent with our Gillette CARES expectations.
Major Challenges
Prioritizing continuous, multiple interpersonal interactions, projects and deadlines with clinicians while balancing your own related research projects and deadlines.
Qualifications
Required:
Ph.D. or candidate in a basic or health science, including education in the principles and methods of scientific investigation
Previous experience in protocol development, data collection, analysis, interpretation, reporting and information display
Demonstrated success at research publication and grant writing
History of interdisciplinary collaboration
Working knowledge of scientific research design and statistical analysis in the area of the assigned DRA
Experience in a clinical setting
Gillette requires all staff to be fully vaccinated for COVID-19 and influenza unless there is a Gillette-approved medical or religious exemption. New hires will be required to have at least one dose of the COVID-19 vaccine prior to starting employment and submit proof of 1st dose of COVID-19 vaccine and influenza vaccine prior to 1st day.
Gillette Children's Specialty Healthcare is committed to recruiting and retaining a diverse team, as we know that the diverse experiences of our employees make Gillette a stronger and better organization. We are committed to creating an equitable and inclusive environment where all patients, families and staff are welcomed and valued. We believe diverse perspectives and identities foster excellence, improve patient care and are essential for Gillette to fulfill its mission. Our team members collaborate to help patients of all backgrounds and abilities reach their full potential.
Gillette Children's Specialty Healthcare is an equal opportunity employer and will not discriminate against any employee or applicant for employment because of an individual's race, color, creed, sex, religion, national origin, age, disability, marital status, familial status, genetic information, status with regard to public assistance, sexual orientation or gender identity, military status or any other class protected by federal, state or local laws.
We partner with individuals and families to provide specialized, coordinated care for individuals who have complex, rare or traumatic conditions starting in childhood.
To learn more about working at Gillette Children's Specialty Healthcare, please visit https://www.gillettechildrens.org/careers.