PRESIDENT'S MESSAGE

Dr. Sarah Winter
President, AACPDM
Welcome to our website! At the AACPDM 71st Annual Meeting in Montreal, the participants were asked to "Dare Greatly" in their work towards the well-being of people with, and at risk for, cerebral palsy and other childhood-onset disabilities. The Academy commits to being a leader in the scientific education of health professionals who do this work. The highlight of the year is always the annual meeting but the hard working committees dare greatly throughout....
---
MAKE A DONATION

---
AACPDM is a proud partner of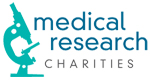 ---
Purchase through
Amazon.com donates a percentage of your purchase to AACPDM.