Welcome to AACPDM's 74th Annual Meeting!
In 1948, the AACPDM held the first annual meeting in Baltimore bringing together a small group of professionals devoted to the inter-disciplinary education of clinicians interested in improving care for children with Cerebral Palsy (CP). Over the years, the annual meeting has grown into an important annual event that provides professionals the opportunity to hear about the most up to date research, learn from experts at breakfasts and instructional courses and connect with colleagues old and new. The connections created at the annual meeting have blossomed into research collaborations and long-standing friendships.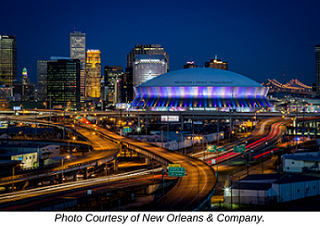 While the program committee and the AACPDM board have been closely monitoring the situation associated with the current pandemic and considered all the options related to holding our traditional in-person meeting; the AACPDM Leadership has made the difficult decision to cancel our in-person meeting, and opt for the first ever virtual meeting. We believe this is the best decision to protect the health and safety of our members and attendees.
Although we are unable to come together for an in-person meeting, the program committee is thrilled to announce that we will offer a virtual program in a similar format to our traditional meeting. As all of our keynote speakers, and the vast majority of speakers for pre-courses, scientific presentations, breakfasts, and instructional courses have agreed to participate in our virtual meeting, our program will offer a similar educational experience through both live and pre-recorded options. Attendees will be able to meet with our vendors and ask questions following live presentations. Should you be unable to attend the meeting during the live session, you will still have the opportunity to ask questions of the presenters and engage with our vendors and other attendees at the meeting. In keeping with this years' theme of the meeting, "Unmasking Potential," we are creating fresh, new opportunities for networking and collaboration with other professionals passionate about enhancing the health and well-being of individuals with childhood-onset disabilities around the globe.
By registering for the AACPDM Annual Meeting, you will have the ability to earn over 89 educational credits at your convenience by giving you virtual access to all Annual Meeting sessions until December 31, 2020! This is more than double the usual annual meeting CME/CEU value!
Please check the AACPDM website regularly to receive program updates. The AACPDM Leadership would like to thank each of you for your support in this decision.
Save the dates of September 23-26 so that you can attend the AACPDM live virtually!
Sincerely,

Susan Sienko, PhD
AACPDM First Vice President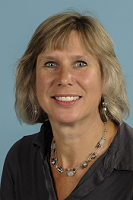 Important Dates

Registration Now Open!
July 15, 2020
Exhibit Booth Application Deadline
September 10, 2020
Presentation Handout Deadline
September 23-26, 2020
74th Annual Meeting-Live Virtual Content
December 31, 2020
Final Day to Access Virtual Meeting Content