Nominating Committee nominees
2023 Nominees
AACPDM 2024 Nominating Committee
---
Nathalie Maitre, MD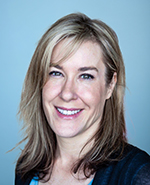 Nathalie Maitre MD, PhD is a Professor of Pediatrics and Director of Early Development and Cerebral Palsy Research at Emory University. She has dedicated her career to helping infants who suffer from brain injury in the neonatal period. Her research focuses on development of mechanistically based interventions that leverage families and technology to support improved functional outcomes. She co-chairs the International Health Summit for Early CP, is the co-PI of the US Early Detection and Intervention Network and has several NIH-funded clinical trials of novel interventions in the first three years.

She is dedicated to mentoring and supporting the next generation of diverse clinicians and researchers in science and medicine. She contributed to international guidelines for early detection and intervention for CP, and collaborates with organizations such as UNICEF and the World Health Organization.
---
Deirdre McDowell

Ms. McDowell is it board-certified pediatric clinical specialist with more than 30 years experience in pediatric physical therapy.

Her work experience includes both domestic and international postings in conjunction with long-term USAID funded medical relief programs.

Ms. McDowell current works in private practice in Houston, Texas. Her focus is on developmental testing and early intervention, resource provision and family education, and management of musculoskeletal conditions related to developmental disability. Ms. McDowell has a special interest in finding ways to integrate and implement current research findings into patient treatment in low resource environments.
Ms. McDowell has exhibited her leadership in the following organizations:
-Chair, Membership Advisory Committee, International Alliance of Academies of Childhood Disability (IAACD)
-Appointment to the Board of Directors, American Academy for Cerebral Palsy and Developmental Medicine (AACPDM) 2013
-Past Chair, International Affairs Committee, AACPDM
-Past Chair, Education Committee, AACPDM
-Past Chair, Membership Committee, AACPDM
-Organizing Member, Eastern European Academy for Cerebral Palsy and Developmental Medicine
---
Sean A. Tabaie, MS MD FAAOS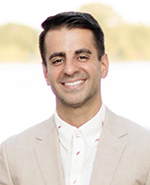 Sean Tabaie is a board-certified orthopaedic surgeon at Children's National Hospital and an assistant professor at the George Washington University School of Medicine & Health Sciences. His work is devoted to treating children with all types of pediatric orthopaedic conditions and injuries. He has special interest in neuromuscular disorders, cerebral palsy, and limb reconstruction. He prides himself on providing the best care for children with complex orthopaedic needs and promoting innovation in the field of pediatric orthopaedic surgery.

Dr. Tabaie obtained his medical degree from the Chicago Medical School. He then trained in orthopaedic surgery and clinical research at Saint Louis University Hospital. Subsequently he completed an a fellowship in pediatric orthopaedics at the Northern California Shriners Hospital for Children and UC Davis Medical Center, where he gained expertise in cerebral palsy treatment. He then showed his dedication to the field of pediatric orthopaedics by completing a second fellowship at the Royal Children's Hospital in Melbourne, Australia, where he gained further experience in treatment of children with complex limb deformities and cerebral palsy.