Board of Directors nominees
2023 Nominees
AACPDM Board of Directors
Second Vice President: Dr. Theresa S. Moulton, PT, DPT, PhD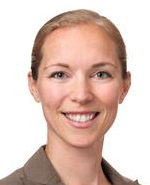 Theresa Sukal-Moulton, PT, DPT, PhD is an Assistant Professor at Northwestern University in the Department of Physical Therapy and Human Movement Sciences and the Department of Pediatrics. Dr. Moulton completed her DPT and PhD at Northwestern University and a post-doctoral fellowship at the National Institutes of Health. Her current role at Northwestern includes education of approximately 95 Doctor of Physical Therapy students per year in the areas of neuroscience, technology, pediatric physical therapy, and mentored research projects. In her own research, she investigates the underlying neural mechanisms of selective motor control in children and young adults with cerebral palsy, as well as infants who are at high potential of a cerebral palsy diagnosis. In these areas she collaborates with other faculty and mentors graduate and undergraduate students. Because of her engineering training, Theresa is most comfortable tinkering, graphing data, and finding creative and practical approaches to rehabilitation science. She currently collaborates with community partners on a team-based frame running program where athletes with and without movement challenges train together and participate in a community running events.
Dr. Moulton has been an active member of AACDPM since 2005. In addition to regularly presenting at Annual Meetings, she served on the research committee from 2014-2018 (Chair in in 2017). In 2017, she also served on the Nominating Committee and began as a working group lead for the NINDS Common Data Elements for Cerebral Palsy. She continues to serve on the oversight committee for this AACPDM and NIH effort (2017-present). Dr. Moulton served on the Board of Directors (2018-2021), was on the Scientific Review Committee (2017), and is a Scientific Co-Chair for the 2023 Annual Meeting.
---
Director at Large: Jeremy Bauer, MD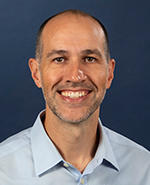 Jeremy Bauer, MD is an associate professor at Oregon Health and Sciences University and practices at the Shriners Children's – Portland. His care focuses on children with cerebral palsy, hip dysplasia and sports injuries. He serves as the medical director of the motion analysis center as well as the fellowship director. He attended medical school at Drexel University and his orthopedic residency at the University of Washington. His pediatric fellowship was at the Shriners Children's – Portland.

His research interests primarily center around the use of motion analysis in both cerebral palsy and sports. He has published multiple studies on outcomes and treatment of children with cerebral palsy and has co-authored a chapter on the orthopedic management of cerebral palsy. He also has a special interest in idiopathic toe walking and has written review articles, given symposium and started a multicenter trial on treatment.
He has been an active member of the AACPDM for 12 years and has served on the medical education committee as well as the chair. As chair, he launched the AACPDM e-course platform. He served as the scientific co-chair of the 2020 annual meeting which pivoted to a virtual only platform.
In addition to his work with the AACPDM, he has served on committees with the Pediatric Society of North America, Western Orthopedic Association and is a member of Pediatric Research in Sports Medicine. He serves as the director of the Shriners Consortium for Outcomes Research and Education in Sports (SCORES) which is involved in standardizing return to sports testing and several prospective studies.
---
Director at Large: Robert Lane Wimberly, MD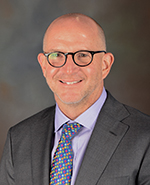 Dr. Lane Wimberly is a Professor of Orthopaedic Surgery at Scottish Rite Hospital, at Children's Health, and at the University of Texas Southwestern Medical Center in Dallas, Texas. He is the Medical Director of the Movement Science Laboratory helping to guide the clinical and research activities at two separate active motion analysis facilities. He is the orthopaedic surgery director of the Cerebral Palsy program at SRC and manages the multidisciplinary clinic with his colleagues.

Dr. Wimberly's clinical focus is the orthopaedic surgery management of pediatric patients with complex neuromuscular diagnoses. He provides the orthopaedic surgery care for patients in a large hereditary spastic paraparesis neurology clinic. Current research interests include gait deviations with neurologic conditions and the objective assessment of surgical and nonsurgical treatments using pedobarography, 3-dimensional gait analysis, and patient reported outcomes. He has co-authored multiple book chapters and scientific articles on the orthopaedic surgery management of children with neurological disorders. He has presented scientific research, taught surgical techniques, and delivered neuromuscular symposia at local, national, and international meetings. He is a research article reviewer for multiple orthopaedic, neurology, and physiatry journals.
He has been an active member of the AACPDM having served on the Scientific Program Committee (2021), the Nominating Committee (2020), and as a member and subsequent Chair of the Awards Committee (2018-current). He is also an active member of the Pediatric Orthopaedic Society of North America, the American Academy of Orthopaedic Surgery, the Orthopaedic Trauma Association, and the American Academy of Pediatrics.