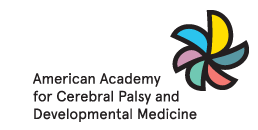 AACPDM 69th Annual Meeting Handouts
All sessions for which handouts were submitted are included below. If you do not see a link listed, it is because we did not receive a handout for the course. If you are a presenter who would like to submit your handout for inclusion on this page, please email info@aacpdm.org
Wednesday, October 21, 2015
GCMAS Symposium: New Frontiers – The Role of Motion Analysis in "Other" Neuromuscular Disabilities
Ultrasound Pre-Course: Neuromuscular Ultrasound: Hands On Ultrasound Training Course for Chemodenervation Procedures
PC 1: Starting Early: Early Intervention Concepts, Strategies and Delivery of Therapy for Infants in the First Two Years
PC 2: The Interface Between Physical and Mental Health: Meeting the Needs of Adults With Intellectual/Developmental Disability
PC 3: Orthopedic Management of the Upper Extremity
Thursday, October 22, 2015
General Session: Thursday Morning
General Session: Thursday Afternoon
BRK 1: Essential ingredients of life-skills programs aiming to enhance transitions to adulthood for youth with disabilities
BRK 2: Sedentary Behavior versus Physical Inactivity in Cerebral Palsy: What are the Implications for Chronic Disease Risk?
BRK 3: Beyond Seating: Building an Equipment Blueprint for Children with Complex Needs
BRK 4: Addressing a Moving Target: Treatment of Foot and Ankle Disorders in Patients with Charcot-Marie-Tooth Disease
BRK 5: Fidelity Measures for Intervention Integrity: An Innovative Approach to Training
BRK 6: Relationships and Sexuality: Important transition issues to address in helping youth with physical or developmental disabilities to improve quality of life.
BRK 7: Saddling up for Episodic Care – A 2015 Update
BRK 8: Dysphagia and Nutritional Issues in Neurodevelopmental Disorders - Challenges and Dilemmas
BRK 9: Theory and implementation of the aquatic evaluation: Water Orientation Test Alyn 1 & 2 (WOTA 1 & 2)
IC 1: Long-term Outcomes for Pediatric Spinal Cord Injuries and Life-care Planning
IC 2: Clinical exercise testing in youth with cerebral palsy
IC 3: Early natural history of cerebral palsy to inform surveillance and management: outcomes of the Australian Cerebral Palsy child studies
IC 4: Management of the Hip in Cerebral Palsy: the Revised Australian Standards of Care for Hip Surveillance and Their Relevance to Management
IC 5: Customized Employment as an Evidence-based Practice for Transition-Age Youth with Cerebral Palsy
IC 6: Avoiding Pitfalls in the Management of Gait Dysfunction in Children with Cerebral Palsy
IC 7: Embarking on New Frontiers in Upper Extremity Interventions: Orthotics, Serial Casting and Taping
IC 8: Family-Researcher Collaboration: Bringing the Family's Voice to Research
IC 9: The Year's Top Ten Articles On Developmental Disabilites
IC 10: Transforming the Healthcare of Women with Disabilities
IC 11: Feeding and swallowing in cerebral palsy: evidence-based practice and beyond
IC 12: Trouble Shooting and Managing Intrathecal Baclofen Therapy
Friday, October 23, 2015
General Session: Friday Morning
General Session: Friday Afternoon
BRK 10: Cerebral Palsy Research Funding in the United States: Past, Present and Future
BRK 11: Bone Health in Children with Physical Disabilities
BRK 12: Does my patient with a progressive neuromuscular disease qualify for a clinical trial?
BRK 13: Providing Quality Early Intervention: Walkers to Wheelers
BRK 14: New Frontiers in Care and Communication: Telemedicine in the Pediatric Therapeutic Environment
BRK 15: Parent Navigators: A New Care Team Member in Your Medical Home or Specialty Practice
BRK 16: Seating and Positioning for the Complex Orthopedic Surgical Candidate: Pre and Post Considerations
BRK 18: Rock Climbing: Adaptive Recreation, Competitive Sport, and Therapy Modality
IC 13: Applying the new ICF Core Sets for children and youth with Cerebral Palsy in clinical practice
IC 14: Toxin- Safe Territory for Both Patients and Providers
IC 15: Let's Do a Hip Osteotomy! A Hands-on Laboratory Introduction to the Surgical Skills of a Varus Derotational Osteotomy
IC 16: Applying Selective Dorsal Rhizotomy to Improve Gait and Ambulatory Function in the Child with Cerebral Palsy
IC 17: Evaluation and Treatment of the Upper Extremity in Cerebral Palsy: An Update
IC 18: From Stable Standing to Rock and Roll Walking. A Segmental Kinematic Approach to Rehabilitation
IC 19: Puzzle pieces to support lifelong health-related fitness and activity among individuals with Cerebral Palsy: The importance of knowledge sharing across borders
IC 20: Gait Analysis Data Interpretation: Understanding Kinematic Relationships Within and Across Planes of Motion in Persons with Physical Disabilities
IC 21: Strategies for translating research evidence into practice from knowledge translation research in cerebral palsy
IC 22: Maximizing Gait and Function in People with Cerebral Palsy Through Targeted Exercise Prescription – An Interactive Case Application
IC 23: Supporting Children with Neuromuscular Spinal Deformity Needing Scoliosis Surgery: a Team Approach
IC 24: Discussing the disclosure of a neurodevelopmental disability (NDD) with parents: Integrating visual aids with verbal communication
Saturday, October 24,2015
General Session: Saturday Morning
BRK 19: Managing Gynecologic and Reproductive Health in Adolescents and Young Adults with Childhood Onset Disabilities
BRK 20: TRANSITION CLINIC: Assessment and Coordination of Care in 1-2 Visits
BRK 21: Transitioning Responsibility to Adulthood and Adult Care: presenting ONTRAC and successful application of practical tools for families clinicians and care providers using a lifespan approach
BRK 22: Have it Your Way: Individualized Goal Setting in Therapeutic Practice
BRK 23: Cerebral Palsy Day with the Experts: The New Frontier - How to Bring the AACPDM to our Patients, Families and Community
BRK 24: Indications and Explicit Guidance for Soft Tissue Surgery Using Gait Analysis
BRK 25: Chronic Lung Disease in the Patient with Neurodisability: Concepts and Management Strategies
BRK 26: Orthopaedic Surgery for the Upper and Lower Limb in Children with Cerebral Palsy
BRK 27: Transition Models for Persons with Childhood Onset Complex Chronic Conditions: are we truly effective?
IC 25: Classifications of Function in the 21st Century: What are they good for?
IC 26: Toward best practices in virtual reality and active video game use within pediatric rehabilitation: Competencies, clinical decision-making and outcome measurement
IC 27: Early Detection and Early Intervention for Cerebral Palsy
IC 28: Pediatric Constraint Induced Movement and Bimanual Therapy Implementation into the Clinic Setting
IC 29: Spinal Deformity in Cerebral Palsy: An Introduction from Bracing to Surgery
IC 30: Advanced management of hypertonia in patients with cerebral palsy
IC 31: Pain in Cerebral Palsy across the lifespan: An evidence-based approach to understanding, assessing, and treating complex pain
IC 32: Controversies in orthopaedic management of patients with myelomeningocele
IC 33: Introduction to the Pediatric Evaluation of Disability Inventory-Computer Adaptive Test (PEDI-CAT): A New Option for Measuring Function
IC 34: Serial Casting for the Lower Extremity: An Introduction using an Evidence-Based Care Guideline
IC 35: An Overview of Childhood Onset Dystonia: evaluation, diagnosis and treatment
IC 36-Please note this course has been cancelled.
Important Dates
November 17, 2014
Abstract submission site opens
International Scholarship applications available
January 29, 2015
Abstract submission site closes
January 31, 2015
International Scholarship applications due
February 2, 2015
Student Scholarship applications available
Late March 2015
Abstract decisions sent to presenting author
April 30, 2015
Student Scholarship applications due
May 22, 2015
Preliminary Program available
Registration opens
September 9, 2015
Early Bird Registration closes
September 23, 2015
Advanced Registration closes
September 28, 2015
Hotel group rate ends
October 21-24, 2015
AACPDM 69th Annual Meeting