President's Corner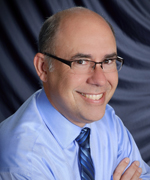 Richard Stevenson, MD
President, AACPDM
Charlottesville, VA
Welcome to the web home of the AACPDM! The vision and mission of the AACPDM are focused on being a global leader in the multidisciplinary scientific education of health professionals and researchers dedicated to the well being of people with childhood-onset disabilities. We are a diverse group of physicians, surgeons, therapists, educators, psychologists, nurses, engineers and others with common interests in those we serve. I hope you will find something interest here on these pages!
AACPDM 68th Annual Meeting
San Diego · September 10-13, 2014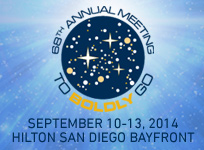 News & Announcements
Nominations for 2014 Elections are now open
Visit the Nominating Committee page for more details. Submit your nominations by April 18!
Read More
Leading Maternal-Child Health Group Releases First National Quality Standards for Improving Systems of Care for CSHCN
A new evidence-based report, Developing Structure and Process Standards for Systems of Care Serving Children and Youth with Special Health Care Needs, has recently been developed and released by the Association of...Read More

2014 Student Scholarship now open
The 2014 Student Scholarship and the 2014 OrthoPediatrics travel grants are both now...Read More

DMCN goes mobile
Introducing the new iOS app for Developmental Medicine & Child Neurology
Read More
Clinical Gait Analysis: A Focus on Interpretation
This three and a half day CME accredited course will be held on May 14-17, 2014 in Farmington and East Hartford, CT. Presenters from four different motion analysis laboratories will be sharing their expertise. The course is designed...Read More


Previous News & Announcements, click here