PRESIDENT'S WELCOME MESSAGE

Dr. Unni Narayanan
President, AACPDM
Greetings to my fellow members. It is a great honour to serve as the 70th President of the American Academy of Cerebral Palsy & Developmental Medicine. I follow Eileen Fowler who has provided outstanding leadership over the past year, and look forward to continue to work with Eileen and the dedicated members of the Board of Directors, as I take over the baton for the next lap of this amazing relay that is the Presidency of this Academy...
---
MAKE A DONATION
---
AACPDM is a proud partner of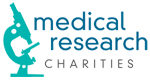 ---
Purchase through
Amazon.com donates a percentage of your purchase to AACPDM.