PRESIDENT'S MESSAGE

Jilda Vargus-Adams, MD MSc
President
The AACPDM welcomes you! I write this having just returned home from the Academy's 72nd Annual Meeting. We had a wonderful time together learning and sharing our 'Transformative Journeys' in Cincinnati. 'Transformative Journeys' is a meaningful description of the work the Academy does and the paths our members follow around the world to impact the lives of people with and at risk for cerebral palsy and other childhood onset disabilities...
---
MAKE A DONATION
---
AACPDM is a proud partner of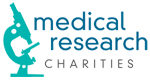 ---
Purchase through
Amazon.com donates a percentage of your purchase to AACPDM.