President's Corner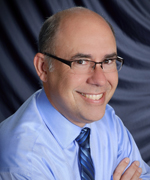 Richard Stevenson, MD
President, AACPDM
Charlottesville, VA
AACPDM 68th Annual Meeting
San Diego · September 10-13, 2014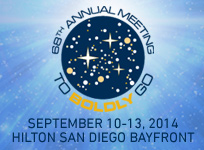 News & Announcements
2014 Abstract Submission Now Open
Abstract Submission for the AACPDM 2014 Annual Meeting is now open! Please click here for more information on the Call...Read More

CPIRF Accepting Grant Applications
2014 Cerebral Palsy International Research Foundation Research Priorities
1. Explore and test strategies for assessing, developing, and maintaining positive mental health among persons with...Read More

67th Annual Meeting CME/CEU
You can now claim your CME/CEU credits at http://www.aacpdm.org/cme/am13/. The link will be active through January 3, 2014.
Read More
Clinical Gait Analysis: A Focus on Interpretation
This three and a half day CME accredited course will be held on May 14-17, 2014 in Farmington and East Hartford, CT. Presenters from four different motion analysis laboratories will be sharing their expertise. The course is designed...Read More

Transition Care
Are you looking for providers with experience caring for adults with cerebral palsy and other developmental disorders? Please follow these quick steps to find providers on our website.
1. Go to the Find a Medical Professional...Read More


Previous News & Announcements, click here