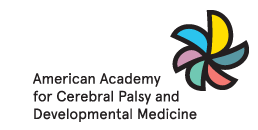 2015 AACPDM Family Forum
All patients, families and friends are invited to attend this annual education forum.
NEW this year: There will be concurrent activities for children during the Family Forum!
JW Marriott Austin
Saturday, October 24
12:45pm - 3:45pm
Lone Star Ballroom
Registration is required for this FREE event.
The deadline to register has passed on Wednesday, October 14, 2015.
Topics Include:
Adapted Sports & Recreation Activities
Speakers: Jennifer Miros, MPT; Carolina Schaber, RN, BSN, MBA
Medical Marijuana Treatments
Speakers: Sharon Levy, MD, MPH
Pain Management
Speaker: Kevin Murphy, MD
Transitions in Care
Speaker: Jan Willem Gorter, MD PhD FRCP(C)
New Technology
Speaker: Richard Ellenson, Cerebral Palsy Foundation CEO
Parents as Navigators
Speakers: Karen R. Fratantoni, MD, MPH; Cara Biddle, MD, MPH; Michelle Jiggetts, MD
Please continue to check back for Speaker Details and Organizations that will be at the Family Forum.
FREE PARKING for all who register in advance. Complimentary snacks and beverages will be served.
Important Dates
November 17, 2014
Abstract submission site opens
International Scholarship applications available
January 29, 2015
Abstract submission site closes
January 31, 2015
International Scholarship applications due
February 2, 2015
Student Scholarship applications available
Late March 2015
Abstract decisions sent to presenting author
April 30, 2015
Student Scholarship applications due
May 22, 2015
Preliminary Program available
Registration opens
September 9, 2015
Early Bird Registration closes
September 23, 2015
Advanced Registration closes
September 28, 2015
Hotel group rate ends
October 21-24, 2015
AACPDM 69th Annual Meeting