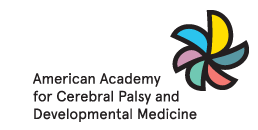 Free Paper Sessions
All presenters at the AACPDM 69th Annual Meeting are required to include a CME Disclosure Slide at the beginning of each presentation. Please use this PowerPoint Slide as a template to ensure all required information is listed. The slide is also a task in the new Speaker Harvester system.
All presenters should read and review the AACPDM Presentation Instructions, Tips & Advice document before creating their presentation. Please also ensure your presentation is in person-first language. Download the flyer and brochure for more details.
Free Paper Session presenters are required to submit the full presentation (including the Disclosure Slide) by October 5, 2015. Please upload your presentation at https://www.ConferenceHarvester.com/harvester2/login.asp?EventKey=DYHIPPNK.
Equipment Details
Free Paper Presentations Receive:
Digital Projector
Screen
Podium and Microphone
Additional Notes:
A laptop will be provided
Your presentation is required to include a CME Disclosure Slide
Your presentation will be pre-loaded on an AACPDM provided laptop
There will be a presentation monitor that will be viewable to you, in front of the podium
Technicians from CMI Communications will assist with the remotes/timers/laser pointers before the presentation begins
Presentation Details
Presentations must be submitted via the new Speaker Harvester System. Details will be emailed to the presenting authors. The presentation portal will close on October 5, 2015. After this date, if you have any revisions to your presentation, you must visit the Speaker Ready Room onsite in Austin to upload your presentation at least 24 hours before you present. Please include your session number and last name in your file name (F8_Jones).
Note: The AACPDM recommends that all presenters bring a copy of their presentation on a flash drive to serve as a back-up
Important Dates
November 17, 2014
Abstract submission site opens
International Scholarship applications available
January 29, 2015
Abstract submission site closes
January 31, 2015
International Scholarship applications due
February 2, 2015
Student Scholarship applications available
Late March 2015
Abstract decisions sent to presenting author
April 30, 2015
Student Scholarship applications due
May 22, 2015
Preliminary Program available
Registration opens
September 9, 2015
Early Bird Registration closes
September 23, 2015
Advanced Registration closes
September 28, 2015
Hotel group rate ends
October 21-24, 2015
AACPDM 69th Annual Meeting