Speakers and Awards
2018 Keynote Speakers
Presidential Guest Lectureship - Amie Shao, MA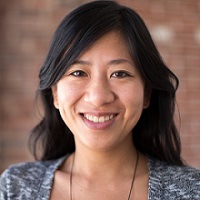 Amie Shao directs MASS Design Group's research work, with a particular focus on health infrastructure planning and evaluation. She coordinated the production of National Health Infrastructure Standards for the Liberian Ministry of Health; has been involved in the planning and assessment of healthcare facilities in Africa, Haiti, and the United States.
Amie has worked on projects in collaboration with Cincinnati Children's Hospital, studying the specific needs of mobility and sensory-impaired children with Cerebral Palsy; Northern Westchester Hospital in New York, focusing on how to rethink and update an aging health facility for improved care delivery and safety; and more recently with Ariadne Labs on the Impact of Design on Clinical Care in Childbirth.
In addition to guiding community engagement and impact assessment for MASS's built projects, she has also directed a range of research initiatives funded by the Robert Wood Johnson Foundation, the Academy of Architecture for Health Foundation, The Atlantic Philanthropies, and the S. D. Bechtel Jr. Foundation, aimed at understanding the impact of the built environment on individual and community health, and creating tools to inform and guide designers, administrators, and policymakers.
---
Gayle G. Arnold Lectureship- Diane Sellers, PhD, MA, BA, MRCSLT
The Eating and Drinking Ability Classification System (EDACS): Purpose and Potential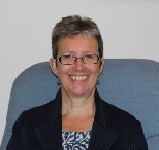 Dr. Sellers has worked as a speech and language therapist for more than thirty years in a variety of settings, with a particular interest in working with children and young people with neuro-disability. She has worked at Chailey Clinical for the last 17 years, with specialist responsibility for the assessment, treatment and management of eating and drinking difficulties. Diane was the chief investigator for the research project to develop the Eating and Drinking Ability Classification System (EDACS) for people with cerebral palsy. The study received funding for three years from the National Institute for Health Research. Diane completed her PhD in March 2014 based on the research linked to EDACS. Diane is a member of the British Academy of Childhood Disability Strategic Research Group and the UK Paediatric Dysphagia Clinical Excellence Network. She continues to lead research activity associated with EDACS alongside her clinical work.
---
Presidential Guest Lectureship - Kelly Mrklas, MSc, PhD Candidate
Transformative Action - by Design
Kelly Mrklas is a KT Implementation Scientist, Strategic Clinical Networks™ with the System Innovation and Programs portfolio at Alberta Health Services. Kelly supports the design, execution, evaluation, and sustainment of evidence-based practice change in research and clinical initiatives across Alberta. Ms Mrklas provides design advice to clinicians, researchers, decision-and policy makers and health care leaders and staff on implementation, knowledge synthesis, integrated KT and dissemination. Kelly is sought nationally for her expertise developing academic KT strategies for clinical programs, research grants, and clinical research and implementation initiatives as a co-investigator, collaborator and knowledge user.
Since recruitment to AHS in 2014, Kelly has conducted more than 230 consults, given over 75 presentations,and has collaborated on more than 55 grant submissions. Ms Mrklas is currently a named investigator/collaborator/knowledge user on 23 major research initiatives totaling $21.5M. Kelly has been involved in knowledge translation science and practice since 2005, holding previous roles as the National KT Coordinator for the Canadian Child Health Clinician Scientist Program (CCHCSP) (2014-2017), the Calgary Site Manager for Knowledge Translation Canada: A National Research Network and Strategic Training Initiative in Health Research, and KT Project Manager at the University of Calgary (2008-2014), and KT Unit Implementation Manager and Health Research Planning Consultant (Calgary Health Region) (2005-2008).
---
NIH Update - Ralph Nitkin, PhD
Dr. Ralph Nitkin, is the Deputy Director for the National Center for Medical Rehabilitation Research (NCMRR), which is located within the Eunice Kennedy Shriver National Institute of Child Health and Human Development (NICHD) at the NIH. He received his undergraduate and Master's degrees from the Massachusetts Institute of Technology in the area of biological sciences, and his Ph.D. from the University of California, San Diego in cellular neurobiology. His postdoctoral studies at Stanford University and later work as an assistant professor at Rutgers University focused on the cellular and molecular basis of nerve-muscle synapse formation. For the past 28 years he has worked as a science administrator at the NICHD, first in the area of mental retardation and developmental disabilities and for the last 18 years in the area of medical rehabilitation.
Dr. Nitkin has been heavily involved in the formation of the rehabilitation research infrastructure networks (www.NCMRR.ORG), the annual rehabilitation grant-writing workshop (formerly ERRIS, currently called TIGRR), and special career-development networks for physiatrists, for physical/occupational therapists, and more recently for rehabilitation engineers. He has helped promote NIH research initiatives in such diverse areas as genomic factors that affect rehabilitation outcomes, promotion of exercise and diet in children with disabilities, clinical trial design in rehabilitation, technologies for healthy independent living, and research workforce diversity. He looks forward to continuing to work with rehabilitation researchers as well as those from allied fields.
---
Mac Keith Press Basic Science Lectureship - Louis J. Muglia, MD, PhD
Genetics of Premature Birth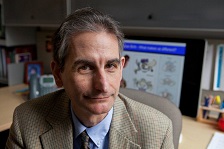 Dr. Muglia is Vice Chair for Research, Cincinnati Children's Research Foundation, Director of the Division of Human Genetics, Co-Director of the Perinatal Institute and Director of the Center for Prevention of Preterm Birth at Cincinnati Children's Hospital Medical Center, and Professor of Pediatrics at the University of Cincinnati College of Medicine. In addition, he serves as Principal Coordinating Investigator of the March of Dimes Prematurity Research Center Ohio Collaborative. The goal of the Muglia laboratory is to understand the molecular timing machinery comprising the biological clock that determines the timing for birth to prevent or better treat human preterm labor and delivery utilizing genetic and comparative genomic approaches.
Among Dr. Muglia's achievements are more than 240 publications and many awards, including the Society of Pediatric Research Young Investigator Award, and election to the American Society for Clinical Investigation and Association of American Physicians. In 2010, Dr. Muglia was elected to Fellow in the American Association for the advancement of Science. In 2013, Dr. Muglia was elected to membership in the National Academy of Medicine.
Dr. Muglia earned his Doctor of Medicine (1988) and Doctor of Philosophy (1986) degrees from the University of Chicago. He received a Bachelor of Science degree in biophysics from the University of Michigan in 1981.
---
Point, Counter-Point Lectureship - Peter L. Rosenbaum MD, FRCP(C) vs Michael Kruer, MD
Is It Genetic, Or Is It CP? What's the Debate?
Dr. Rosenbaum joined the faculty of McMaster University in July 1973 and has been a Professor of Pediatrics since 1984. He held an inaugural Tier 1 Canada Research Chairs (2001- 2014). In 1989, Peter co-founded the award-winning CanChild Centre for Childhood Disability Research, a health system-linked research unit now recognized world-wide for its research and dissemination activities.
Peter has held more than 80 peer-reviewed research grants and is a contributing author to over 350 peer-reviewed journal articles and book chapters. He has been an invited lecturer and keynote speaker in 30 countries. He co-authored "Cerebral Palsy: From Diagnosis to Adult Life" (2012), and co-edited "Life Quality Outcomes of Children and Young Adults with Neurological and Developmental Conditions" (2013) with Dr. Gabriel Ronen. In 2016, he and colleagues published a book on ethical dilemmas in developmental medicine, and as of 2018 they have a book in press on the WHO's International Classification of Functioning, Disability and Health.
Peter has worked with almost 80 graduate students, and has been a graduate supervisor or committee member at the Universities of Oxford, Utrecht, Witwatersrand, and Toronto in addition to McMaster. From 2012-14 he was a consultant to UNICEF's Expert Consultation on the Collection of Data on Children with Disabilities. His awards include the Ross Award from the Canadian Pediatric Society (2000); an Honorary Doctor of Science degree, Université Laval (2005); the AACPDM's first Mentorship Award (2007) and its Lifetime Achievement Award (2014). In 2015, he received the inaugural Holland Bloorview Medal of Excellence for "outstanding achievement and leadership in making positive global advancements in the field of childhood disabilities. In October 2017, he was honoured by the University of Haifa with the university's Carmel Award of Merit in recognition of his lifetime achievements in childhood disabilities research. In May 2018, he received the Fondation Paralysie Cérébral/Fondation Motrice Prize at the 30th annual meeting of the European Academy of Childhood Disability.
Michael Kruer MD is a physician scientist and director of the Cerebral Palsy & Pediatric Movement Disorders Program at Phoenix Children's Hospital and Associate Professor of Child Health, Genetics, Neurology and Cellular & Molecular Medicine at the University of Arizona College of Medicine in Phoenix. Michael's research uses genomic and molecular approaches as a window into the neurobiology of cerebral palsy. Kruer is chair of the International Cerebral Palsy Genomics Consortium, a network integrating clinicians and scientists from around the world. The ICPGC is using large datasets to identify genetic factors that lead to cerebral palsy in order to develop better diagnostics and treatments.
---
Presidential Guest Lectureship - Rupal Patel, PhD, CCC-SLP
Making Digital Voice Personal to Foster Meaningful Social Connection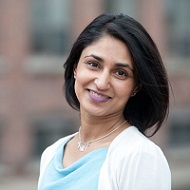 Dr. Patel is founder and chief executive officer of VocaliD, a speech technology company that creates custom voices for text-to-speech applications, leveraging its crowd sourced Human Voicebank. VocaliD's award-winning technology has been featured on TED and NPR and in leading news and technology outlets such as The Wall Street Journal, Wired, Bloomberg, and BuzzFeed. Rupal is currently on leave from Northeastern University where she is a tenured professor in the College of Computer and Information Science and the Department of Communication Sciences and Disorders.
Her research focuses on speech motor control in healthy talkers and those with neuromotor speech impairment; she applies this empirical evidence to the design of technologies that enable, enrich, and enhance communication. To address these interdisciplinary topics, she founded and directs the Communication Analysis and Design Laboratory, the Center of Speech Science and Technology, and the doctoral program in Personal Health Informatics. She has 60 peer-reviewed journal articles, has presented at several hundred national and international conferences, and has garnered over $5M in research funding from the National Institutes of Health, the National Science Foundation and private foundations. Patel also holds appointments in the Harvard/MIT Speech and Hearing Biosciences and Technology program, the Department of Psychiatry at University of Massachusetts, and Haskins Laboratory at Yale University. She earned her bachelor's degree from the University of Calgary, her master's and PhD from the University of Toronto, and she completed her post-doctoral training at MIT. Rupal is a Fellow of the second class of the Health Innovators Fellowship and a member of the Aspen Global Leadership Network.
---
Chambers Family Lifespan Lectureship - Sibling Panel
Reid Chambers, DO
Eliana Danner
Hi! My name is Eliana Danner and I am 13 years old. I live with my brother, Nathan who has spastic diplegic Cerebral Palsy. My favorite sport is gymnastics and I love to swim! I also have two other younger siblings. Our house can be crazy at times but I wouldn't trade my family for the world.
Nadjah Bray
Nadjah Bray is a 14 year old, homeschooled, kidpreneuer. She's the oldest of 5, and very passionate about her siblings and advocating for their needs. Nadjah is a Food Network Chopped Jr Champion, that enjoys cooking and fashion. Although Nadjah's passions are cooking, fashion, and special needs advocacy. She wants to be an attorney.
Parents: Aaron & Dwan Bray
Siblings: Akerah 11, Aarion & Aubrey 5, Ny'Leah 2
Ervin Owens
Ervin is the older brother of Aaron Owens (22 years old). Aaron has Mild Spastic Diplegia Cerebral Palsy.
Ervin graduated from North College Hill High School in 2013. He also graduated in 2013 from Diamond Oaks Career Campus from the Construction Framing and Finishing Technologies program. In 2014, Ervin graduated from Live Oaks Career Campus from the Heavy Equipment Operations and Engineering program. He is currently a Journeyman Equipment Operator and works for Maxim Crane Works. Ervin's hobbies are being an owner of tropical fish and a car enthusiast.
In the Spring of 2017 Ervin purchased his home and invited his brother to live with him. In their spare time, they play video games and play with their 2 pit bulls Kobe and Pooch.
Hillary Prather -Sibling Panel Moderator
---
2018 Award Recipients
Lifetime Achievement Award Recipient - Deborah Gaebler-Spira, MD
This award is specifically selected by the First Vice President. The recipient of this award has, during their lifetime, made creative contributions of outstanding significance to the field of medicine and for the benefit of patients with cerebral palsy and other childhood-onset disabilities.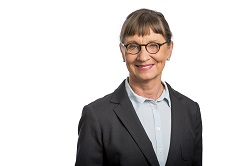 Dr. Deborah Gaebler-Spira completed a Pediatric residency at the University of Chicago and then pursued a residency in Physical Medicine and Rehabilitation residency at the Shirley Ryan Ability Lab (formerly Rehabilitation Institute of Chicago). She is board certified in Pediatrics, Physical Medicine and Rehabilitation and Pediatric Rehabilitation Medicine. She has been with the Shirley Ryan Ability Lab for 25+ years and affiliated with Northwestern Memorial Hospital and Ann and Robert H. Lurie Children's Hospital. She is a Professor of Physical Medicine and Rehabilitation and Pediatrics at Northwestern Memorial Feinberg School of Medicine. Her primary clinical work is with children with cerebral palsy and spasticity management. She is past president of the American Academy of Cerebral Palsy and Developmental Medicine. Her research interests have been in management of spasticity and have obtained United Cerebral Palsy grants to evaluate the impact of Botuli num Toxins on the child as well as dance for motor learning and the child with cerebral palsy. She has collaborated with the Shirley Ryan Ability Lab Bioengineers on measurement of Hypertonia and worked with the National Institute on Disability and Rehabilitation Research, Rehabilitation Engineering Research Centers grant "Technologies for Children with Orthopedic Disabilities." She is also the PI for Shirley Ryan Ability Lab in the Advanced Robotics Therapy Integrated Centers (ARTIC) network and as well as working with Toronto and Vancouver sites on a RCT and the use of the Lokomat.
---
Cathleen Lyle Murray Award Recipient - Pete Zeidner
The Cathleen Lyle Murray Foundation award recipient is selected on the basis of their impact on society through their humanitarian efforts to enhance the lives of persons with severe multiple disabilities. The award recipient demonstrates an effective and unique humanitarian approach through advocacy, legislation, clinical services, life experiences, etc., that can be shared with the AACPDM to help promote better understanding of and advancement in society of persons with disabilities.
Determined to show that handicaps are not always limiting, Pete Zeidner, significantly impacted by cerebral palsy, rode a recumbent bicycle with joy and purpose. Pete started the Pedal-with-Pete Foundation (PwP) in 1993 with the goal to raise $1,000,000 for cerebral palsy (CP) research. Under his leadership, the goal was reached in 2015. Pedal-with-Pete is now at $1.2 million and counting for funding CP research. Pete's perseverance and that of many others with CP inspire PwP's efforts!
Background and History: In the early 1980s a young man came to Kent State University to study marketing. He came in a wheelchair with cerebral palsy. He came because by that time, KSU had established itself as an accessible campus. The young man's name was and is Peter Zeidner, known to family and friends as Pete. Friends and family worked together to get Pete into a three wheeled recumbent bike. It was a godsend. He told his pastor that for the first time, he could keep up with his peers! It provided the impetus for an idea: Pete would ride to collect money for cerebral palsy research. The Elks Clubs of Ohio were of great help for his initial attempt. He rode 1,001 miles around the edges of Ohio and was able to collect $10,000 which was contributed to Northeast Ohio Universities College of Medicine for research there. Pete developed a grander notion: he would ride across the USA and collect $1,000,000! With that in mind, he founded Pedal-with-Pete in 1993. From 1993 to 1995, Pete worked to get the logistics in order. But, the logistics turned out to be overwhelming. It could not be made to happen. Not to be thwarted, Pete and the Pedal-with-Pete Foundation changed gears. Funds would be raised for CP research through cycling and walking events! In 1995, the first of the fundraising event was held in Kent, Ohio. It was a start and success grew with each year. Pete would ride at least part of the way with the riders each spring. Best of all, Pete found a researcher who cared about people who have CP, and was doing research to help them. Dr. Leland Albright was one of the first cerebral palsy researchers, and his work to develop the Baclofen Pump was funded partially by some of the first dollars raised by Pedal-with-Pete! In 1998, a small group in Emmetsburg, Iowa began an annual bike ride to raise funds for Pedal-with-Pete. In 1999, while participating in the Great Ohio Bicycle Adventure (GOBA) ride, tragedy struck. Pete was coming down a hill, swerved to avoid a vehicle, turned over the bike and broke vertebra C1 and C2 in his neck. It effectively grounded him. But Pete's determination was not diminished. In 2001, Pedal-with-Pete began a highly successful ride in Columbus, Ohio. Since 2010, PwP has funded 23 research CP projects nationally and internationally! Grants are typically about $25,000 each and serve as SEED funding for a researcher exploring a new idea.
To inspire others impacted by CP, Pete completed his autobiography in 2015: It Sucks to be a Gimp: Pedaling to Freedom, and turned over the subsequent publishing and profits to Pedal-with-Pete.
---
Duncan Wyeth Award Recipient - Deborah McFadden
This award is named after Duncan Wyeth, who has been both an outstanding athlete and advocate. The award is presented to an individual who has promoted sports and/or recreation in their area for individuals with disabilities.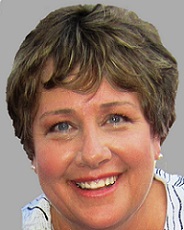 Internationally known as an energetic leader in the fields of disability and adoption, Deborah L. McFadden, has served as the United States Commissioner for Developmental Disabilities in the Department of Health and Human Services during the George H. Bush (41) Administration and served as President and Founder of one of the leading international adoption agencies in the United States.
As Commissioner, Ms. McFadden oversaw a national network of more than 160 organizations comprising Developmental Disability Councils, attached to the Governor's office in each state, The Protection and Advocacy System, a legal system for the rights of people with disabilities, The Association of University Centers on Disabilities and Projects of National Significance. Deborah was one of President Bush Administration's highest ranking political appointees with a disability; she was responsible for an annual discretionary budget of over $100 million.
Ms. McFadden worked tirelessly for the passage of the Americans with Disabilities Act and created The National Agenda, a comprehensive document outlining the strategies, education, legal, medical and social services necessary to achieve full integration into society of people with disabilities. Through The National Agenda, Ms. McFadden spearheaded unprecedented outreach activities in home ownership, biomedical ethics, personal assistance services, early intervention, empowerment and leadership development, and pediatric HIV/AIDS. This visionary blueprint is now being implemented nationwide.
Ms. McFadden served as CEO and Founder of International Children's Alliance, an organization working with orphaned and abandoned children. In addition to raising funds to provide medical and humanitarian assistance, she has placed more than 2,000 children with families throughout the United States. She currently is Director of Competitive Edge which works in the area of disability and sports management with corporations, educational organizations and elite athletes. Ms. McFadden is known for her ability to think outside of the box and to form partnerships with the business, government and grassroots communities. Beyond demonstrating her leadership in the United States, Ms. McFadden has established disability, adoption, and business partnerships and secured necessary funds to support these efforts including demonstration projects for The King of Saudi Arabia and in Italy, Romania, Russian, Ukraine, Albania, Kazakhstan, Lithuania, India, China, Vietnam, Israel and the Vatican.
Ms. McFadden led the efforts to challenge the lack of inclusion for high school students with disabilities to be fully included in their school sports. After winning the right in the State of Maryland she proposed that a state law be passed, which was successful within just one short year. This landmark law became a model for other states. She continued advocating on this until it became a federal mandate. McFadden has worked with The United States Olympic Committee, Wheelchair and Ambulatory Sports USA, Disabled Sports USA, The Women's Sports Foundation and other national organizations in advancing the rights of people with disabilities.
She has served on numerous advisory boards including, the Girl Scout Council of the Nation's Capital, the Joint Council on International Children's Services, the World Committee on Disabilities, Mitsubishi Electric America Foundation and other volunteer organizations. She is one of the founding members of Athletics for All. She has spoken before small groups as well as an audience of 10,000 people as well as speaking with print media and on national TV. Ms. McFadden has personal knowledge of the challenges and opportunities facing people with disabilities. She was paralyzed for a number of years as the result of Gullian-Barre Syndrome, a rare neurological disorder. Ms. McFadden is also fluent in sign language.
Ms. McFadden is the proud mother of three daughters, Tatyana, Hannah and Ruthi. Tatyana was adopted from Russia, and now attends the University of Illinois. Tatyana is considered the fastest wheelchair racers in the world. Hannah was adopted from Albania and is an above the knee amputee. She is in her final year at eh University of Illinois and has represented the USA at the London and Rio Paralympic Games. She is the holder of multiple medals for track and most recent triathlons. Ruthi was recently adopted from Albania and is a freshman in college studying nursing. Ruthi has become fluent in English, enjoys music, dance and swimming and loves life in America.
---
Mac Keith Press Promising Career Award Recipient- TBA
Mac Keith Press sponsors this award for the best Free Paper or Scientific Poster by an author who is within four years of completion of training and commencement of current career. The award recipient must be a member of the AACPDM or have an application pending. The recipient is selected by the Awards Committee on site and awarded after the Annual Meeting.
---
Best Scientific Poster Award Recipient- TBA
Each year, AACPDM awards the Best Scientific Poster Award. The award recipient is selected as the highest rated poster from all committee member ratings.
---
Best Demonstration Poster Award Recipients- TBA
The AACPDM awards the Best Demonstration Poster Award. The award recipient is selected by popular vote during the Annual Meeting.
Important Dates
May 31st
Registration Opens
July 23rd
Exhibit Booth Application Deadline
August 29th
Early Bird Registration Discount Ends
September 11th
Hotel Room Block Reservation Deadline
September 12th
Online Registration Deadline
September 19th
Presentation Handout Deadline
October 9th-13th
72nd Annual Meeting!