About Cincinnati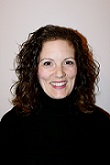 A message from Jilda Vargus-Adams, MD, MSc, First Vice President
I can't wait to welcome the Academy to Cincinnati – a vibrant and fun city that has been my home for over 20 years. Allow me to share a few ideas of things to do in Cincinnati when you aren't busy with all of our Annual Meeting offerings.
History and Tourism
Cincinnati is a great place to learn about history, view some amazing architecture, and visit unique museums. If you have a spare hour or afternoon, my first recommendation is the Freedom Center. This memorable museum shares a powerful message about slavery in America and beyond. Within a 10-15 minute drive of our venues, you can also explore the historic Cincinnati Museum Center (a gorgeous art deco train station and home to the Cincinnati Children's Museum, Museum of Natural History and Science, and Cincinnati History Museum – check and see, however, as a renovation is underway and at present only the Children's Museum is open), the Skirball Museum at Hebrew Union College which showcases Jewish artifacts or the fascinating and never-duplicated collections of the Vent Haven Ventriloquism Museum, Lloyd Library of pharmaceutical history, or the American Sign Museum (signs of all sorts that once hung on buildings etc. – not sign language, in case you are curious).
For a bird's eye view of our eclectic architecture and the Ohio River, travel no further than the rooftop viewing platform of the Carew Tower (also the site of one of our conference hotels, the Hilton Netherland Plaza, another art deco treasure and model for the Empire State Building). The "Queen City of the West" is home to the Over The Rhine neighborhood, on the National Register of Historic Places with the largest collection of Italianate architecture and many historic buildings – but you can also see modern designs from Zaha Hadid, Michael Graves, Frank Gehry, Bernard Tschumi, Harry Cobb, Peter Eisenman, Daniel Libeskind, and Thom Mayne. You can't miss the Roebling Suspension Bridge, recently named one of the modern marvels of America and the prototype for the Brooklyn Bridge – or check out the University of Cincinnati campus often called one of the most beautiful urban campuses. Learn more about Cincinnati history and architecture on a Segway tour, a walking tour or focus on underground/breweries or food, a riverboat trip or just by taking a $1 spin on the streetcar. You will find our city offers countless interesting destinations!
Recreation
If you are ready to have some fun or get some exercise, Cincinnati won't disappoint! You can walk out your hotel lobby and reach the riverfront parks in just a few blocks. The parks line the Ohio River for over 2 miles and you can run on paths, rent a Red Bike (these are all over the city for you to drop off or pick up), take a stroll, or join in all sorts of sports. Or explore near the central business district on a run of a few miles. You could even join in the Queen Bee Half Marathon or 4 mile race on October 13. Travel a bit further afar to enjoy the beauty of Spring Grove Cemetery (you'll be surprised at how many famous people are buried there) or Eden Park. You are never far from green space as the Cincinnati Parks manage over 10% of city land.
Looking for some education to pair with your adventure? Try our world-renown Cincinnati Zoo and Botanical Gardens (the top destination in Cincinnati and home of Fiona the hippo) or the Newport Aquarium easily reached by walking over the Ohio River on the 'purple people bridge.' Alternatively, take advantage of the opportunity to ride the world's longest wooden roller coaster, longest steel inverted roller coaster and other thrilling rides at Kings Island amusement park (open only on the weekends in October).
---
Check Out MidwestLiving's Top 15 Attractions in Cincinnati
This historic city on the Ohio River offers top cultural institutions and a revitalized riverfront. Things to do in Cincinnati include the Cincinnati Zoo and Botanical Garden, Cincinnati Art Museum, National Underground Railroad Freedom Center and the Cincinnati Museum Center.
---
For a Taste of Cincinnati, Check Out These 10 Local Classics
---
Want to figure out what to see and do in Cincinnati when
you're not attending Annual Meeting sessions? Need to know how to get around the city?
Check out our Cincinnati tourism website made in partnership with the Cincinnati USA Convention & Visitors Bureau. They have an extensive attractions list to help you discover everything from nearby entertainment to where to find the best meal.
Important Dates
May 31st
Registration Opens
July 23rd
Exhibit Booth Application Deadline
August 29th
Early Bird Registration Discount Ends
September 11th
Hotel Room Block Reservation Deadline
September 12th
Online Registration Deadline
September 19th
Presentation Handout Deadline
October 9th-13th
72nd Annual Meeting!