Committee Updates
Complex Care
Submitted by: Kurtis Sobush, MD (Committee Chair), Kilby Mann, MD (Committee Chair-Elect)
The AACPDM Complex Care Committee is diverse and comprised of a wide variety of professional disciplines to mimic the medical care teams that manage children with medical complexity (CMC). AACPDM provides one of the few "homes" for complex care professional development. Our committee develops multiple forums for academic discussion on complex care delivery and management. Through establishment of yearly pre-conference sessions at the annual meeting, this year we have partnered with education leaders to offer a session on "Schools as Members of the Complex Care Team." We have developed enduring e-course content on complex respiratory care and pain assessment/control in non-verbal children. Our committee organizes the annual Complex Care Special Interest Group (SIG), a collaborative effort of our Academy to discuss a broad topic related to CMC. This year's SIG will further explore the significant variability in defining CMC and the implications. Our committee is eager to add new members with interests in education efforts, advocacy and international registry creation for CMC.
Communications
Submitted by: Ginny Paleg, PT, DScPT (Committee Chair)
The Communications Committee uses coordinated strategies to share AACPDM announcements and promote research, tech, and disability awareness across several different platforms. Our key communications mediums include Facebook, Twitter, and Instagram as well as the AACPDM website. We are always looking for new ways to reach a wider audience and not only inform our members, but the public about the work and accomplishments of the Academy.
Lifespan Care
Submitted by: Caitlin Cassidy, MD (Committee Chair)
The Lifespan Committee has continued to work diligently to highlight topics and issues relevant to the lives and care of adults with childhood onset disabilities to the AACPDM membership. Our committee members worked with the Education Committee to develop an e-course on Pain and Fatigue in Adults with CP that ran this summer. We also established a new Lifespan Journal Digest, which is now live on the AACPDM website. In the Digest, you'll find short reviews of 2-3 relevant journal articles each quarter. Our hope is that this will allow people to find "bite-sized" summaries of the information they need to work with this population! Finally, the Adults and Aging SIG group has continued to roll with Lifespan Committee support. We have hosted three meetings so far this year, and are looking forward to the next one, to be held during the AACPDM annual meeting in September.
Membership
Submitted by: Michele M. Tourne, PT DPT PCS (Committee Chair)
The membership committee will host quarterly Zoom webinars for members. The webinars focus on discussion and exchange of information with participants. Proposed topics are: submitting grant proposals; submitting a proposal for a course at the annual meeting, and for new members navigating/connecting at their first meeting. The Advisor/Advisee program matches experienced members with new members. We currently have Advisors willing to help and would like to engage more Advisees.
International Affairs
Submitted by: Sandra J. Hollung, PhD (Committee Chair)
The International Affairs Committee (IAC) congratulates the 2022 international scholarship winners; Vikas Trivedi, Orthopedic Surgeon from India, M. De Las Mercedes Ruiz Brunner, PhD, Nutritionist from Argentina and Buddhika J. Senevirathne, Physiotherapist from Sri Lanka. In addition to the complimentary registration to the annual meeting, the winners will have the opportunity to present their work; successes and challenges within their institutions/countries during the "International Scholar Highlight" during the Annual Meeting on Friday, September 23. The IAC encourages networking between all AACPDM national and international members during the Annual Meeting to support the work of clinicians in the field of childhood-onset disabilities from around the world.
Research
Submitted by: Christopher M. Modlesky, PhD (Committee Chair)
In 2022, the Research Committee sought support from the board to implement subcommittees to accelerate the amount and types of work that the committee could accomplish overall. The Research Advancement Subcommittee was formed by committee members interested with the shared objective to grow AACPDM's active role in research stimulation through a series of activities that bring the research community together on a continuous basis and not just at annual meetings. Through the Research Advancement Subcommittee, the Research Committee is proposing an initial webinar series in support of this objective.
Adapted Sports & Recreation
Submitted by: Stephanie Tow, MD (Committee Chair)
The AACPDM Adapted Sports & Recreation Committee has been working on many amazing efforts this year! Committee members continue providing concise summaries of recent adaptive sports original research articles via the Adaptive Sports & Recreation Journal Article Digest, helping busy AACPDM members keep up with recent evidence-based literature. Our committee has also increased its focus in promoting diversity, equity, and inclusion efforts related to adaptive sports and recreation, including highlighting different organizations, resources, or events. Committee members have also been working on collating a list of adaptive sports, recreation, and physical activity resources across multiple geographic locations to share with AACPDM members as a useful resource for patients. Committee members have also been thoughtfully planning sessions for the AACPDM Annual Meeting, including multiple "Let's Move!" physical activity sessions and the adaptive sports and recreation community forum session. The committee has also identified the recipient of the 2022 Duncan Wyeth Award – congratulations to Sarah Albus on winning this award!
Advocacy
Submitted by: Jason M. Edinger, DO (Committee Chair)
The advocacy committee has been busy this year! Our current exciting projects include building a reference toolkit on the AACPDM website that provides members with the information they can use to advocate for their patients at the healthcare, state, and national level. We are happy to report that the toolkit is now live on the website, and it will be updated regularly. In addition to the toolkit, we plan to send a survey to ask the membership how we can best meet their advocacy needs. We continue to collaborate with the AACPDM Community Council to identify the needs of persons with disability as well as their families will coordinate an Advocacy Panel for the Community Forum this year. The advocacy committee will also present a mini symposium that we would like to present at the educational conference in 2022 focused on various advocacy topics. Finally, we continue to identify important current issues or an initiative of great work that another organization is putting forward that are relevant to the membership. After a vetting process, we relay these to the communication committee for dissemination to the membership.
Community Council
Submitted by: Lynne Fogel, Chair of the Community Council
The AACPDM Community Council presented the 2022 Community Forum, a free educational event for individuals with cerebral palsy, and their families or caregivers. The Community Form provides an opportunity to hear experts discuss issues that affect both children and adults, and learn about new research, medical advances, and topics that promote inclusion, participation, or impact quality of life for those with cerebral palsy. The Forum can be viewed on the AACPDM YouTube channel.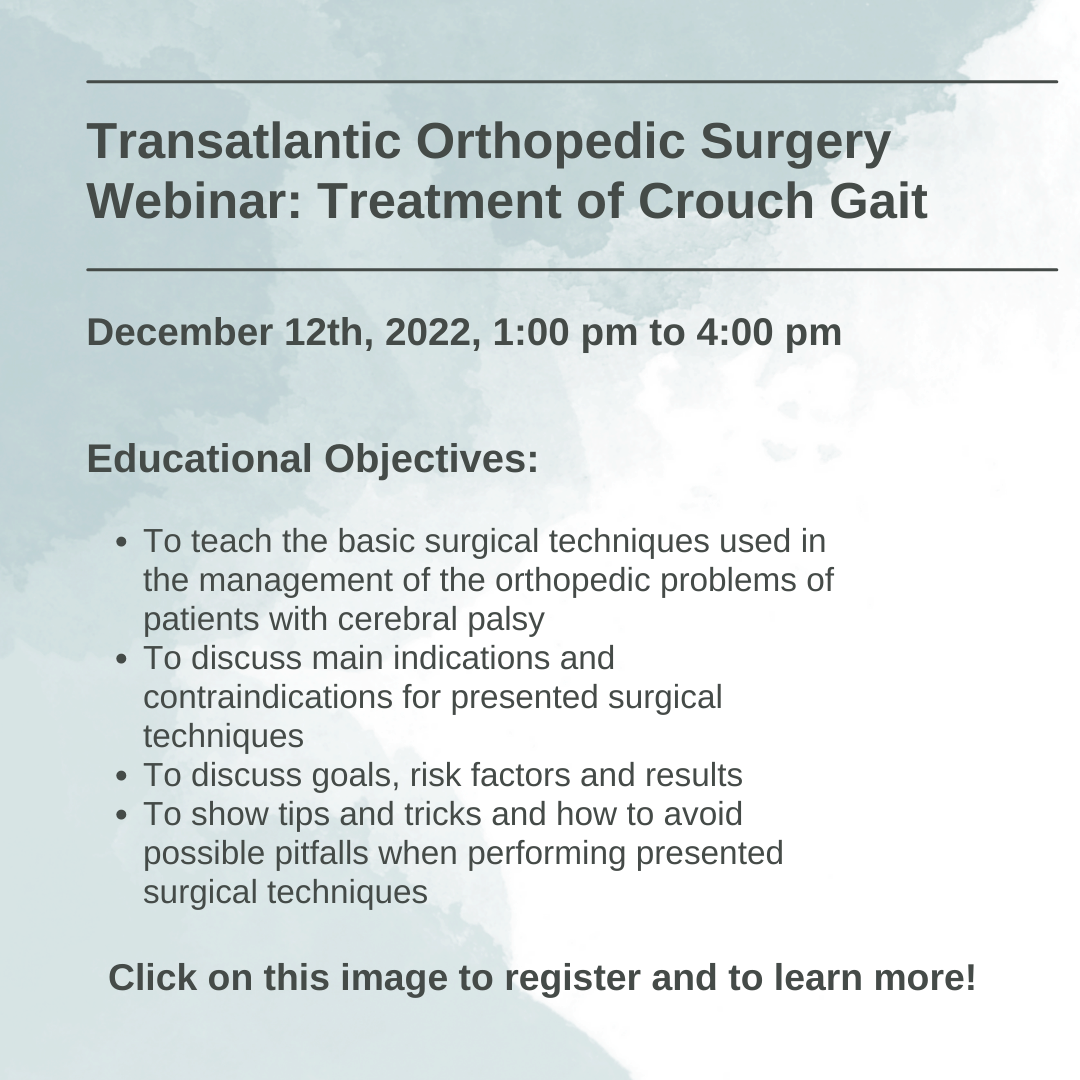 AACPDM SIGs – Specially Designed for You!
Submitted by: Caitlin Cassidy MD, FRCPC, AACPDM Adults and Aging SIG Chair
Members of the Adult and Aging SIG were very excited to meet together in person for only the second time at this year's Annual Meeting in Las Vegas! Although various topics were brought up for discussion, the group decided to take advantage of meeting face to face and adopted an informal, roundtable type format. We focused our discussion around the ongoing challenges of building capacity in the system to provide care and support (medical and otherwise) to people with CP across the lifespan. It was a lively discussion with many potential spin offs and possibilities for future project planning. Thanks to all of you who joined us, we hope to see you all again (and more!) at our next virtual meeting!
Mac Keith Press Update

Plain Language Summaries
We are pleased to share Plain Language Summaries of selected DMCN papers. By presenting the key findings and significance of a study in easy-to-understand language, the content becomes more accessible to a wider audience, such as individuals with disabilities, families, friends, and professionals in different medical fields.
These are available on the Mac Keith Press website and will soon be available on the DMCN-Wiley site - keep an eye out to see the growing collection!
Graphical abstracts
In recent months we have seen many more graphical abstracts published alongside DMCN articles - see two examples for key papers this month below. We feel they are useful and effective at capturing the message of an article in a visual way.
To encourage the production of more graphical abstracts, we have set up a service to create them for authors for free. If you would like help creating one for your accepted/published DMCN paper, then please get in touch.
Hammersmith Neonatal and Infant Neurological Examinations
New resources: Hammersmith Neonatal and Infant Neurological Examinations
New to the Mac Keith Press website, you will find all the information you need to learn how to perform, score and interpret the Hammersmith Neonatal Neurological Examination (HNNE) and the Hammersmith Infant Neurological Examination (HINE). You will need to subscribe to view all the information about the HNNE, HINE and accompanying resources.
Click here to learn more!
Richard Robinson: Lifelong contributor to DMCN Virtual Issue
Richard Robinson was 'an excellent clinician, teacher, and researcher who just knew so much about everything' and a major contributor to Mac Keith Press for almost 50 years. As a tribute to his role and inspiration, we have collected the papers he published in DMCN over the years. The collection is introduced by our Editor in Chief Bernard Dan, who reflects on the continued impact of Professor Robinson's work and legacy.
Read the Virtual Issue here.
Wiley Online Library app
Access DMCN content on the go with the Wiley Online Library (WOL) app. The app is available on the App Store and Google Play.
Advantages of the app:
Build custom research feed from your favorite journals and topic;
Receive notifications when new issues are released; and
Save research to your device for offline reading.
Please note, the old DMCN app has been discontinued. To access the latest content from DMCN, the new app needs to be installed.
AACPDM Member Page Updates
Updates have been made to the Mac Keith Press AACPDM Members Page. Check out the latest features here!
Letter from the Editor
Once again, a great meeting was presented in Las Vegas, Nevada, September 21-24. I trust you share my feeling of awe at the level and amount of discovery presented and are energized by the achievements of our colleagues. Each committee will be active going into the winter and the New Year with room for others to participate. Coming out of COVID-19 precautions, many established practices have been disrupted. They need to be re-established with the opportunity to improve on the previous patterns, some which are worthy of repeating for our mutual benefit. I hope you enjoy and are rewarded by this newsletter.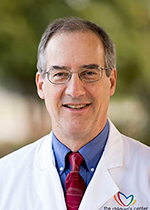 Steve Couch
AACPDM Newsletter Editor