| | | | |
| --- | --- | --- | --- |
| Winter 2021 | Follow us on: | | |
AACPDM President's Message
| | | |
| --- | --- | --- |
| Goodbye 2020 and welcome 2021! Little did we know at the midyear meeting in early March 2020 that we would be dealing with a global pandemic and the impacts it would have on us personally and professionally. Limitations in large group gatherings and travel restrictions required the Academy of Cerebral Palsy and Developmental Medicine (AACPDM) to pivot the 74th Annual Meeting slated for New Orleans to the first ever virtual meeting. The theme of the meeting was "Unmasking Potential", and the shift to a virtual format unmasked the potential of everyone including: program co-chairs Jeremy Bauer and Joline Brandenburg, presenters, vendors and attendees. While we missed the in-person connections with friends and colleagues, the online platform allowed us to bring the meeting to you in its entirety in addition to providing the attendees the opportunity to access greater content through both the live and on-demand sessions. We want to thank all of the presenters, sponsors, vendors, and meeting attendees for making our first ever virtual meeting a success. | | |
Events of 2020 have compelled AACPDM, and other organizations, to examine systemic racism. On June 10th, the Academy, with the assistance of our Advocacy Committee and Ad Hoc Committee, released a statement condemning systemic racism against Black people and other people of color. You can read the full statement here. We, as an Academy, are committed to formulating an authentic action plan to address systemic discrimination. We have identified strategies to do so and will continue to identify more opportunities for our Academy to improve the experience for all Black members and other people of color.
The board has committed to engage in self-reflection courses on implicit bias and will encourage the membership at large to do the same. Information on these courses will be provided to the membership.
We will solicit information on race and ethnicity from our members so that we can begin to address representation of Black and other visible minority members within our Academy at large and within our leadership.
We have encouraged 2021 meeting submissions that directly address diversity, equity, and inclusion in the call for abstracts.
We are evaluating strategies to address diversity, equity, and inclusion at the 2021 meeting, including seeking information from businesses that are minority owned.
We feel that we must have greater engagement of our membership to ensure a plan that will lead to meaningful change within the organization. We also welcome your input by clicking on this link to provide feedback to the Academy leadership. We will continue to keep the membership updated as a plan is developed and the actions taken to address our deficiencies and shortcomings. Visit the recently added Diversity and Inclusion section of our website for updates throughout the year.
As part of the strategic plan, the Academy has been implementing Special Interest Groups (SIGs) into the structure of the Academy. Thus far, two groups have been granted status as our initial SIGs. These SIGS address Adults and Aging (transitional and ongoing care of adults with childhood onset conditions) and Complex Care (care of those with medical complexity) and facilitate members to meet, network and learn from each other. Both SIGs held meetings during the 2020 virtual annual meeting and will provide additional opportunities for interested individuals to remain engaged over the year. The SIG networking opportunities are open to all members and non-members. Please contact the AACPDM at AdultAgingSIG@aacpdm.org to be added to the Adults and Aging list of SIG members so that you'll receive updates about their activities. To be added to the complex care listserv by emailing: ComplexCareSIG@aacpdm.org.
The Care Pathways committee has been hard at work and we now have six Care Pathways available for use in your practice. These tools are available on the website and are a great resource for you, your trainees and patients and families. As the Care Pathways are living documents, they will be reviewed and updated when new information becomes available. Additional Care Pathways are currently in development and we anticipate that they will be available in 2021.
The momentous events of this past year have presented us with unforeseen challenges, yet we, as individuals and as an Academy, have learned important life lessons that will prepare us for the future. As we move into 2021, we want to thank you for being a member of the AACPDM and we hope that you continue to accept the challenge to Unmask your potential!
Susan Sienko, PhD
President, AACPDM
"On y Va!" Let's Go! 2021 Annual Meeting
The past year has been challenging for everyone; however, the AACPDM continues to be forward looking. In this spirit, we have chosen "On y Va!" as the theme for AACPDM's very special diamond jubilee, 75th Annual Meeting. Inspired by Quebec City, the French phrase meaning "Let's Go!" embodies how AACPDM is ready to emerge from these difficult times, together.
The 2021 Scientific Program Committee is designing the meeting in a way to accommodate all presenters whether you are able to join us in-person in Quebec City, or presenting virtually. We are excited to offer a different submission option for the 2021 Annual Meeting – Mini-Symposia! Mini-Symposia will take the place of breakfast seminars and instructional courses and will be paired with free paper sessions based on similar topics. This option maintains flexibility for various meeting types depending on travel restrictions and the status of the pandemic.
Thank you to all those who have submitted abstracts. We look forward to another amazing meeting – "On y Va! Let's Go!"
Resilience is in our DNA
The AACPDM Annual Meeting convened virtually for the first time this past September, and in the process once again demonstrated that our leadership and membership are capable of turning on a dime to reinvent themselves in the pursuit of knowledge, networking, and camaraderie. However, did you know that this was hardly the first time? Sure, the first time for utilizing the emerging virtual conference technology. But hardly the first time for weathering a storm. Back in 1963, the meeting was called to order in Dallas the day after President John F. Kennedy was assassinated. DMCN Editor Martin Bax, AACPDM Secretary Treasurer J.D. Russ and Ronnie MacKeith, Publisher of MacKeith Press arrived from London the day of the shooting, intent on making the DMCN Journal the official Journal of the AACPDM. This was accomplished the very next day. Many years later, Senator Ted Kennedy, brother of the late President, would address the AACPDM in Boston, by the technology of the time, CD ROM.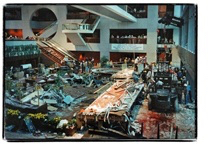 In 1981, the meeting initially scheduled for Kansas City had to be moved on short notice to the new Detroit Bonaventure Hotel when the initial venue in Kansas City, the Grand Hyatt Hotel had two elevated walkways collapse, killing 132 people. There but for the grace of heaven could have been our members. The Bonaventure was in the initial phase of an entire downtown redevelopment program in the center city. Attendance suffered accordingly. According to Past President Jeff McLaughlin, that meeting, along with some subsequent errant decisions regarding sponsorship of local and overseas meetings designed to jumpstart programs in other countries, set the tone and drained the treasury. By the early 90's the organization, which had been overseen by a single administrative individual from his living room, was out of funds. Dr. McLaughlin asked members to pay their dues a year in advance, and the organization was resuscitated.
| | |
| --- | --- |
| In 1989 an earthquake hit San Francisco just a few days before the meeting. Members who attended will recall considerable debris in the streets, with many street closures, crippled transportation, and a dearth of tourists. Warwick Peacock, MD, along with Loretta Staudt, PT, and William Oppenheim, MD presented a symposium on Selective Posterior Rhizotomy. Dr. Peacock was jeered during the question and answer period when several attendees compared his work to the cerebellar stimulator era. He returned twenty years later to be awarded a Distinguished Career Award by the same AACPDM. | |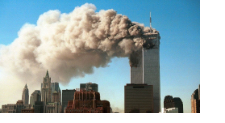 In 2001 the Long Beach, CA Meeting was cancelled for the 9/11 terrorist emergency, but not before the last flight allowed into LAX arrived carrying twenty members from New Zealand. A short meeting was convened in the Presidential Suite so those who wished to present their work could do so. The Kodak Carrousel slide trays were in use with a sheet suspended from the loft as a screen. Eventually, with air transportation cancelled nationwide for the entire week, the Chicago based management staff rented a car and drove back to Chicago from Los Angeles. Four years later the meeting came back to Los Angeles to near record attendance. The Terrorists did not win that one. Fortunately, the AACPDM had the foresight to have Business Interruption Insurance, which in those naïve days was relatively inexpensive, and without a lot of exclusionary language.
Weather affected two meetings. The 1999 Washington, DC meeting was held at the Omni Shoreham in Washington DC shortly after Hurricane Floyd blew through dropping 12 inches of rain in just 24 hours, closing local airports. John Mantovani, that year's President recalls that promised renovations were not completed. Members who were able to attend walked into a lobby under full construction with numerous leaks and collecting buckets in full regatta. This resulted in a lot of soggy feet from those of us who ventured out to see the monuments. The group from UCLA had to remove their heels on the south lawn of the White House because they stuck so deeply into the soggy lawn that they could not extract them. They simply walked out of them. Some made their way back to the hotel in soggy shoes, though a few hailed a passing limo for relief. Dr. Mantovani also recalls that the Thursday morning symposium on updates on newborn brain injury was interrupted acutely as one of the presenters was called to return emergently to his hospital for the care of the first child to receive adenovirus-mediated gene transfer for treatment of a congenital metabolic disease. In Austin, in 2015, a tropical storm delayed the departure of many members who stayed over Saturday evening and found their flights cancelled. Including Past President Eileen Fowler. Past President Hank Chambers recalls watching the river rise from his hotel room.
In 2011, the scheduled Denver Meeting was moved to Las Vegas when the original destination Hotel was abruptly sold. President Joe Dutkowsky helped make up an endowment shortfall by rappelling down the side of the Rio All-Suites Hotel raising $8,000 for the AACPDM endowment and the Nevada Special Olympics. In 2016, in Hollywood, FL, the show went on, but many pregnant and potentially pregnant members cancelled their attendance for fear of the Zika Virus which was endemic just a few miles away, and well known for causing birth abnormalities. Though not as devastating as COVID-19, the H1N1 virus outbreak in 2009, along with the market crash in 2008 discouraged many from attending the 2009 meeting in Scottsdale Arizona. Thus COVID-19 is just the latest endemic threat faced by the AACPDM. It is of course in a league by itself still accelerating as this letter goes to press.
From this brief review of these few meetings, one might conclude that there is an AACPDM Albatross looking down on our events. However, in the 57 years since the Kennedy Event, the number of meeting threatening incidents was just 11 for an 'impact rate' of 19%. The fact is that weather, earthquakes, terrorism, pandemics, and even insolvency have not stopped us so far. We have always found a way to come back stronger and better. Flexibility is our middle name. Resilience is in our DNA as we continue to pursue excellence in education, research and in advocacy for those affected by risk for cerebral palsy and other childhood-onset disabilities.
This article was prepared by the AAPCDM Historian William Oppenheim at the suggestion of President Susan Sienko, with the input of members of the Board and Past Presidents Al Scherzer, Jeff McLaughlin, Deb Gaebler, Joe Dutkowsky, Hank Chambers, Bob Armstrong, and John Mantovani.
Committee Corner
Adapted Sports & Recreation
The AACPDM Adapted Sports Journal Digest is live! The Committee set the goal to compile a list of resources for people to use throughout the year, and to provide more resources for members to offer families in regards to adaptive sports.
The Adapted Sports & Recreation Committee also developed the Hank Chambers Family Panel Presentation from the 2020 Annual Meeting. You can view the panel by visiting here: https://www.aacpdm.org/meetings/2020. The incredibly successful and well received live panel of athletes, parents, and organizers/coaches/founders on national organizations of Adaptive sports on the topic of how to get involved in adaptive sports and recreation during general session.
Thank you for attending the planned physical activity breaks during virtual annual meeting! We are excited to have renamed the session "Let's Move"! Let's Move again in 2021!
Advocacy Committee
The Advocacy Committee developed a "Fast Track" process for quick review and board approval of issues or initiatives that are sent to the committee. The process has been very successful over the first six months and allowed the organization to quickly respond to needs on behalf of the membership. Visit www.aacpdm.org for the latest items that received approval.
Awards Committee
The Awards Committee was pleased to award 24 free registrations to students interested in attending the Annual Meeting. The Committee was also excited to offer new ways to promote transitional and adult research in 2020 included the Best Adult Paper, which was sponsored by The Southern Family Center for Cerebral Palsy at Rady Children's Hospital-San Diego.
Care Pathways
Care Pathways are guidelines for the health care of individuals with childhood-onset disabilities. Their main goal is to develop recommendations that allow users to understand the evidence on a topic and apply it to clinical practice. The focus of the Care Pathways Committee in 2019-20 was on updating the process for developing an AACPDM Care Pathway utilizing GRADE (Grading of Recommendations Assessment, Development and Evaluation) methodology and with use of currently recommended tools and practices for sound reporting and conduct in development of both systematic reviews and practice recommendations. Starting in 2020 with adoption of the new methodology, practice recommendations (aka clinical practice guidelines) provided by Care Pathways are based on evidence from systematic reviews developed with rigorous methodologic standards. They are graded for their probable accuracy (i.e., quality) and the confidence with which they can be used (i.e. strength) for the purpose of making clinical decisions. The systematic processes used in the decisions and judgments involved during Care Pathways development are transparent and explicitly described. Documents describing the new process have been distributed to Pathway teams developing new or revising previous Pathways. Currently, six Care Pathways developed with the previous methodology are available; four of these are under revision using the new methodology. One new pathway using the previous methodology is under review. Two other new pathways are in development using the new methodology. The Care Pathways website content and design is currently under review and will be revised to reflect the new methodology. View the Care Pathways documents here: https://www.aacpdm.org/publications/care-pathways
Complex Care
The AACPDM Complex Care Committee is a robust interprofessional team that promotes academic discussion, scholarship, collaboration and mentorship for clinicians in the care of children with medical complexity. In 2020, the committee formalized a community council liaison to incorporate the family perspective in committee work. They held the second annual Complex Care Pre-Conference Course entitled "Practical Approaches to Complex Care: Building your Clinical and Teaching Toolkit for Respiratory Care" and an annual session on top publications in Complex Care. The committee developed a Complex Care Track to highlight relevant activities for the annual meeting. Another objective of the Complex Care Committee is to host an annual meeting for the Complex Care SIG. In 2020 they hosted a successful virtual meeting during the Annual Meeting focused on the support of children with medical complexity and their families during the pandemic. The committee is looking forward to creating and promoting content relevant to interprofessionals who care for children with medical complexity at the 2021 Annual Meeting and beyond.
Communications Committee
The Communications Committee works to utilize coordinated strategies to disseminate Academy communications broadly and to promote its overall mission and that of each sub-committee. We use Facebook, Twitter, and Instagram as our key social media platforms and create our society newsletters. Our goal is to not only inform our members and the public of our society's work but to also promote research, tech, disability awareness and rights, and more! Please contact us if there is something you would like to share with the world.
Community Council
The primary purpose of the AACPDM Community Council is to provide the voice of the variety of stakeholders to enhance the mission of the AACPDM with the goal of creating greater opportunities to collaborate for the health, wellness and service towards those with cerebral palsy and other childhood-onset disabilities. The AACPDM Membership approved the addition of this council to the Bylaws changes in summer 2020.
The AACPDM Community Council hosts an annual Community Forum held during the Annual Meeting. The free educational event for families and individuals with cerebral palsy or other childhood-onset disabilities have been archived on-line. You can follow Community Forum resources throughout the year by visiting www.aacpdm.org and clicking on the resources tab, and selecting the "Community Forum" option here: https://www.aacpdm.org/resources/community-forum.
The Community Council pre-record the Fall 2020 presentations with a "live studio audience" of Council Members and a few other patients and families rather than have live panels during the meeting. The video presentations were highlighted to participants during the 2020 AACPDM Annual Meeting. In addition, in an effort to steer traffic to the Academy's website and to get future input from families, they also created a registration page for the community forum which will also steer access to the links to the videos. Topics covered include:
Adaptive Sports and Recreation Panel
Robotics and Advanced Rehabilitation Technology: Virtual Reality, Robotic Walkers and Early Powered
Mobility
Understanding Dystonia: Diagnosis and Treatment
Metformin: A Potential Future Treatment for Cerebral Palsy?
Complex Care: A family journey
Healthcare Advocacy
Education Committee
One of the objectives of the AACPDM Education Committee is to discuss, evaluate, and develop newer ideas for continuing education of the Academy. In 2020 the Committee completed two well attended eCourses. They will be publishing another eCourse in early 2021. The Committee developed eCourse scholarship guidelines and an application for international members from developing countries.
International Affairs Committee
The AACPDM International Affairs Committee provides resources and information benefiting education, training and service in the field of cerebral palsy and developmental disabilities. The effects of COVID-19 were felt in the International Travel Scholarship application process. Thirteen scholarships were awarded for attending the virtual conference, and these individuals will not be subject to the prohibition against previous scholars not being able to re-apply for a scholarship within three years and encouraged all applicants to re-apply for the 2021 meeting.
Lifespan Committee
One of the objectives for the Lifespan Committee is to encourage and provide leadership in developing interdisciplinary educational programs for the membership of the AACPDM on lifespan care issues including transition to adulthood, aging, and adult outcomes. The committee organized open virtual SIG Events in June, September and January with good attendance. The Committee also had significant involvement at the annual meeting. They developed a pre-conference focusing on Pain in Adults with CP, and a Lifespan Care track was available at the conference that highlighted the presentations of particular relevance to lifespan care. The Committee welcomed the initiative of a new 'Best Adult Free Paper' award at the conference. Preparatory work on identifying pain outcome measures suitable for lifespan use, that will underpin a future care pathway is underway.
Membership Committee
One of the objectives of the AACPDM Membership Committee is to facilitate mentoring and networking. Create additional ways for members to become involved. During the 2020 Annual meeting they accomplished this by providing full virtual registration to 17 applicants (17) for the OrthoPediatrics scholarship, and winners were allowed the opportunity to reapply in 2021.
Publications Committee
The AACPDM Publications Committee represents the AACPDM membership in the publication and editorial policies of the Academy's official Journal: Developmental Medicine and Child Neurology, the Newsletter and any special books or other publications under the auspices of the Academy. The committee had a busy summer and fall, working on issues related to development of language for copyright clarification on recommendation for use of AACPDM developed and published content. The suggested way to provide a citation for the journal would be:
Developmental Medicine & Child Neurology (DMCN) is the official journal of the AACPDM and defines the field of paediatric neurology and neurodisability. It is one of the world's leading journals in the whole field of paediatric. To utilize any material from DMCN please refer to their website for policies related to use and proper citation.
The committee also engaged the AACPDM Community Counsel and other stakeholders to provide input to the Publications committee on activities and involvement with stakeholders for certain articles upon request.
Research Committee
One of the objectives of the Research Committee is to invite and evaluate applications and recommend the award research grants. In 2020 the research committee reviewed 42 applications - a new record! In addition, a newly formed, NIH funded the National Pediatric Rehabilitation Resource Center (C-PROGRESS) funded 3 grants during the 2020 cycle. Pedal with Pete funded two grants during the 2020 cycle. AACPDM is extremely grateful to our partners for these opportunities!
Mac Keith Press Update
Developmental Medicine and Child Neurology
Our collaboration with the AACPDM to author and review journal content continues to flourish, and we thank all those members involved. We were concerned earlier in the year that disruption to printing and postal services due to COVID restrictions might mean that the print issue of the journal would not be produced (the online version was unaffected), but we are happy to say that all issues have been printed and dispatched on time this year.
Please contact Heather Schraeder if any of your copies have not arrived so that she can organize replacements.
Impact Factor
We are delighted to say our Impact Factors have risen to record highs:
The 2-Year Impact Factor is now 4.406 (rising from 3.532).
The 5-Year Impact Factor is now 4.311 (rising from 4.118).
We have also climbed the ranks in the Journal Citation Reports.
We are now ranked in the top 5% of journals in the Pediatrics category and in the top 25% in the Clinical Neurology category.
Virtual Issues
We have recently published two fantastic Virtual Issues.
The first sees us delve into the archives to celebrate 50 years of Mac Keith Press. Peter Baxter introduces a series of reflective commentaries on classic papers from our history and we felt it only right to highlight the collection in the form of a Virtual Issue. We hope you find some inspiration.
The second Virtual Issue is on Pediatric Stroke. The collection includes 14 recent papers and covers a range of stroke-related topics from fatigue in children with perinatal stroke to long‐term outcome of vein of Galen malformation. It is expertly introduced by DMCN Associate Editor, Vijeya Ganesan, and as always all the papers are free to read.
Check out our full list of Virtual Issues, including topics as Cerebral Palsy Classification Systems and Childhood Disability Across the World.
Podcasts
Our podcast program continues to flourish. Recent highlights include:
Peter Rosenbaum's discussion with Elizabeth Chambers about his editorial 'You have textbooks; we have story books'. Disability as perceived by professionals and parents.
Georgina Clutterbuck's demonstration of high-level motor skills assessment for ambulant children with cerebral palsy on the beach in sunny Australia.
And the podcast on the Australian & New Zealand Cerebral Palsy Strategy from Nadia Badawi and team, with a special guest appearance from Breaking Bad star RJ Mitte!
Visit the DMCN YouTube page to explore more podcasts.
Principles of Child Neurology in Infancy and Clinical Practice of Child Neurology in Infancy – elearning courses now available!
Mac Keith Press and the European Paediatric Neurology Society present two new interactive online self-paced learning courses that support paediatric health professionals develop best clinical practice for all neurological problems in infancy. The 'Principles' course is worth 10 CME credits and the Clinical Practice course is worth 11 CME credits (AMA PRA Category 1 credits).
Find out more and register for free sample access. AACPDM members can claim 20% discount – email admin@mackeith.co.uk for more details.
Recent and Forthcoming Books
Paediatric Neurology Online Courses
Mac Keith Press and the European Paediatric Neurology Society present two new interactive online learning courses that support paediatric health professionals develop best clinical practice for all neurological problems in infancy.
Find out more and register for free trial access. AACPDM members can claim 20% discount – email admin@mackeith.co.uk for more details.
Your shopping on Amazon can benefit AACPDM
If you have not already done so, please consider selecting the American Academy for Cerebral Palsy and Developmental Medicine through Amazon smile. When you select AACPDM at smile.amazon.com, they will donate 0.5% of eligible purchases to AACPDM! Click here to begin:
Summary of 2020 Virtual Annual Meeting
The American Academy for Cerebral Palsy and Developmental Medicine (AACPDM) is an Academy of over 1,100 health professionals dedicated to providing multidisciplinary scientific education and promoting excellence in research and services for the benefit of people with and at risk for cerebral palsy and other childhood-onset disabilities. AACPDM is like no other professional society! The "teamwork" mindset of our members solidifies a worldwide network that provides the most effective outcomes for patients. This was evident from the participation of 1,265 individuals from over 30 countries! In addition the breadth of disciplinary fields is represented below.
Letter From the Editor
Having 2020 hindsight and moving into 2021, I can reflect on lessons relearned. We have relearned that washing hands and maintaining a discrete distance reduces the spread of respiratory diseases, which was established after the 1918 influenza pandemic. We relearn that inclusion in high quality centers promotes better preschool education (Bailey, 1998). We have relearned that digital technology can connect people remotely but students struggle to learn as well as when in group situations unless highly motivated, and that the amount of technology needed is large and the connections created remain somewhat fragile. We have re-learned that exercise and structured specific movements as directed by a physiotherapist can prevent or lessen contracture formation (Crothers, 1959). Will we remember these lessons into the future? How will we respond and maintain and continue to communicate what we have learned? As noted above, this is a flexible Academy because it has flexible members. We will use the annual meeting themes to: Dare greatly and enter the arena (2017), transform the journey (2018), dispense Knowledge without borders (2019) to Unmask Potential (2020) and then, On y Va – Let's Go (2021).

I trust you have enjoyed and learned from this newsletter. Comment, advice, and material are always welcome.

Steve Couch, MD

Crothers B, Paine R. The Natural History of Cerebral Palsy. 1959. Reprinted by Mac Keith Press, 1988.

Bailey DB, et al. Inclusion in the context of competing values in early childhood education. Early Childhood research quarterly, 13 (1) 1998.



Steve Couch
AACPDM Newsletter Editor