Keynote Speakers
Presidential Guest Lectureship - Jerome Bickenbach, PhD, LL.B
The Promise of ICF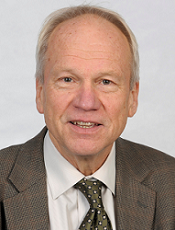 Dr. Jerome Bickenbach is Professor Emeritus at Queen's University, Canada and Visiting Professor at the University of Lucerne. He is the author of Physical Disability and Social Policy (1993) and the co-editor of Introduction to Disability (1998), Disability and Culture: Universalism and Diversity (2000), A Seat at the Table: Persons with Disabilities and Policy Making (2001), Quality of Life and Human Difference (2003) and numerous articles and chapters in disability studies, focusing on the nature of disability and disability law and policy. He was a content editor of Sage Publications' five 5 volume Encyclopaedia of Disability. His most recent book is Ethics, Law and Policy in the Sage Disability Resource Library. From Disability to Practice (2018) is a collection of essays on his work.
Since 1995, Dr. Bickenbach has been a consultant with the World Health Organization (WHO) working on drafting, testing and implementation of the ICF, and continues to consult with WHO on international disability social policy. His research is in disability studies, using qualitative and quantitative research techniques within the paradigm of participatory action research. Most recently his research includes disability quality of life and the disability critique, disability epidemiology, universal design and inclusion, modelling disability statistics for population health surveys, the relationship between disability and wellbeing, disability and ageing issues and the application of ICF to monitoring the implementation of the UN Convention on the Rights of Persons with Disabilities.
As a lawyer, Dr. Bickenbach was a human rights litigator, specializing in anti-discrimination for persons with intellectual impairments and mental illness. Since 2007, he has headed the Disability Policy Unit at Swiss Paraplegic Research in Nottwil, Switzerland and is Professor at the Faculty of Humanities and Social Science at the University of Lucerne and director of the WHO Collaborating Centre for Rehabilitation in Global Health Systems.
---
Presidential Guest Lectureship - Rune Simeonsson, PhD, MSPH
ICF-CY: Added Value for Developmental Practice?
Dr. Rune Simeonsson is a Professor & Senior Fellow at the FPG Child Development Institute at the University of North Carolina in Chapel Hill, USA. His academic preparation includes the disciplines of Psychology, Special Education and Public Health, converging on the study of developmental characteristics of children and youth with chronic conditions and disabilities. His teaching and research interests focus on assessment and classification of development, functioning and disability of children and the role of environments related to children's health, education and well-being.
Dr. Simeonsson has engaged in consultation on child development and disability with UN agencies as well as with countries in Asia, the Middle East, Latin America and Eastern and Western Europe. He served as chair of the WHO work group to develop the International Classification of Functioning, Disability and Health version for Children and Youth (ICF-CY) and served on the WHO committee to revise the diagnosis of Intellectual Developmental Disorder in ICD-11.
---
Presidential Guest Lectureship - Jozef Gecz, PhD
Redefining Cerebral Palsy as a Genetic, Neurodevelopmental Spectrum Disorder
Prof. Jozef Gécz is National Health and Medical Research Council Senior Principal Research Fellow and Channel 7 Inaugural Chair for the Prevention of Childhood Disability at the University of Adelaide and South Australian Health and Medical Research Institute, Adelaide, Australia. Professor Gécz career spans 33 years of competitive research in genomics and molecular biology of childhood onset neurological disorders across Europe and Australia.
Professor Gécz discovered or contributed to the discovery of >200 disease genes. His pioneering research into the genetics of non-syndromic intellectual disabilities and X-chromosome linked forms in particular later expanded into childhood onset epilepsies, autisms and more recently cerebral palsies. His achievements have been recognised, among others, also by his election to the Fellowship of the Australian Academy of Science, Australian Academy of Health and Medical Sciences and the Faculty of Science of the Royal College of Pathologists of Australasia.
Professor Gécz' research is patient centric and focuses on the application of genomics for precision diagnosis of childhood onset neurodevelopmental disabilities to empower early and personalised intervention, management and treatment.
---
Presidential Guest Lectureship - Audrey Thurm, PhD
Motor Milestones, Intellectual Disability and Autism
Dr. Audrey Thurm, is the Director of the Neurodevelopmental and Behavioral Phenotyping Service in the Office of the Clinical Director, part of the National Institute of Mental Health (NIMH)'s Intramural Research Program (IRP). She has been at NIMH since 2002, serving in the extramural program until 2006, at which time she moved to the IRP to engage in research on autism spectrum disorder (ASD) and other related neurodevelopmental disorders.
Dr. Thurm's research interests focus on evaluating and improving upon diagnostic and cognitive assessment instrumentation through longitudinal studies of risk and characterization of neurodevelopmental disorders. In addition to studying the prodromal and post-diagnostic characterization of idiopathic ASD, studies also focus on phenotypic explorations of genetic disorders associated with Intellectual Disability and ASD. A goal of this research is to improve instrumentation to allow for more finely-tuned developmental assessments that distinguish various phenotype-genotype relationships and serve as useful treatment outcome measures.
---
Presidential Guest Lectureship - Jon R. Davids, MD
Rationale and Evolution of the Application of Quantitative Gait Analysis to the Management of Gait Disorders in Children with Cerebral Palsy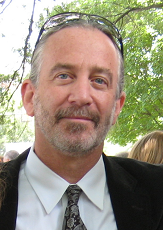 Dr. Davids is a board certified Pediatric Orthopaedic Surgeon, who is the Assistant Chief of Orthopaedics and Medical Director of the Motion Analysis Laboratory at the Shriners Hospitals for Children Northern California; and Professor and Ben Ali Chair in Pediatric Orthopaedics in the Department of Orthopaedics at the University of California Davis Medical School in Sacramento, California, USA.
Dr. Davids has published and lectured extensively at regional, national and international levels, teaching gait analysis interpretation and clinical applications for children with cerebral palsy, myelodysplasia, and limb deficiency. He is also an active member of the American Academy of Cerebral Palsy and Developmental Medicine (AACPDM), American Academy of Orthopaedic Surgeons (AAOS), American Board of Orthopaedic Surgeons (ABOS), Pediatric Orthopaedic Society of North America (POSNA) and the American Orthopaedic Association (AOA). Jon serves on the editorial board of the Journal of Pediatric Orthopaedics and Gait & Posture.

---
Mac Keith Press Basic Science Lectureship - Elaine Y. Hsaio, PhD
Microbiome-Nervous System Interactions in Health and Disease
Dr. Elaine Y. Hsiao is a professor in the Department of Integrative Biology & Physiology, where she leads a laboratory studying fundamental interactions between the microbiome, brain and behavior, and their applications to neurological disorders.
Dr. Hsiao's work on neuroimmune contributions to neurodevelopment and behavior led to the finding that postnatal modification of the microbiota improves gastrointestinal and behavioral symptoms in mouse models of genetic and environmental risk factors for autism. In addition, her laboratory identified select bacteria from the healthy human microbiome that promote host serotonin biosynthesis in the gut. Inspired by this interplay between the microbiota and nervous system, the Hsiao laboratory is mining the human microbiota for microbial modulators of host neuroactive molecules, investigating the impact of microbiota-immune system interactions on neurodevelopment and examining the microbiome as an interface between gene-environment interactions in neurological diseases.
Their work in these areas have led to several honors, including the Chan Zuckerberg Initiative Ben Barres Career Acceleration Award,Packard Fellowship in Science and Engineering, Alfred P. Sloan Fellowship in Neuroscience, Klingenstein-Simons Fellowship in Neuroscience, Kavli Fellow of the National Academy of Sciences, National Institutes of Health Director's Early Independence Award, Forbes' 30 Under 30 in Science and Healthcare and National Geographic's Emerging Explorer Award.
---
Presidential Guest Lectureship - Leigh Hochberg, MD, PhD
Intracortical Brain-Computer Interfaces: Toward Restoring Communication and Mobility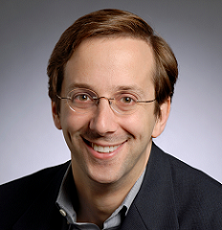 Dr. Leigh Hochberg is a vascular and critical care neurologist and neuroscientist. His research focuses on the development and testing of novel neurotechnologies to help people with paralysis and other neurologic disorders, and on understanding cortical neuronal ensemble activities in neurologic disease.
Dr. Hochberg has appointments as Neurologist, Massachusetts General Hospital, where he attends in the NeuroICU and on the Acute Stroke service; Professor of Engineering, School of Engineering and Carney Institute for Brain Science, Brown University; Director, VA RR&D Center for Neurorestoration and Neurotechnology, Providence VAMC; and Senior Lecturer on Neurology at Harvard Medical School. He also directs the Center for Neurotechnology and Neurorecovery for MGH Neurology, where he is the IDE Sponsor-Investigator and Principal Investigator of the BrainGate pilot clinical trials (www.braingate.org) that are conducted by a close collaboration of scientists and clinicians at Brown, Case Western Reserve University, MGH, Providence VAMC, and Stanford University.
Dr. Hochberg is a Fellow of the American Academy of Neurology and the American Neurological Association. Dr. Hochberg's BrainGate research, which has been published Nature, Science Translational Medicine, Nature Medicine, Nature Neuroscience, the Journal of Neuroscience, and others, has received support from the Rehabilitation R&D Service of the U.S. Department of Veterans Affairs, NIDCD, the NIH BRAIN Initiative/NINDS, and others.
---
Presidential Guest Lectureship - Daniel Kraft, MD
The Future of Health & Medicine: Where Can Technology Take Us?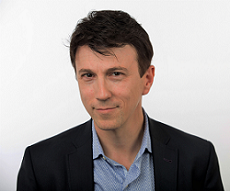 Dr. Daniel Kraft is a Stanford and Harvard trained physician-scientist, inventor, entrepreneur, and innovator. With over 25 years of experience in clinical practice, biomedical research and healthcare innovation, Kraft has served as Faculty Chair for Medicine at Singularity University since its inception in 2008, and is the Founder and Chair of Exponential Medicine, a program that explores convergent, rapidly developing technologies and their potential in biomedicine and healthcare.
Following undergraduate degrees from Brown University and medical school at Stanford, Daniel was Board Certified in both Internal Medicine & Pediatrics after completing a Harvard residency at the Massachusetts General Hospital & Boston Children's Hospital, and fellowships in hematology, oncology and bone marrow transplantation at Stanford. He has multiple scientific publications and medical device, immunology and stem cell related patents through faculty positions with Stanford University School of Medicine and as clinical faculty for the pediatric bone marrow transplantation service at University of California San Francisco.
Dr. Kraft is a member of the Kaufman Fellows Society (Class 13) and member of the Inaugural (2015) class of the Aspen Institute Health Innovators Fellowship. His academic research has focused on: stem cell biology and regenerative medicine, stem cell derived immunotherapies for cancer, bioengineering human T-cell differentiation, and humanized animal models. Clinical work focuses on: bone marrow / hematopoietic stem cell transplantation for malignant and non-malignant diseases in adults and children, medical devices to enable stem cell based regenerative medicine, including marrow derived stem cell harvesting, processing and delivery. He also implemented the first text-paging system at Stanford Hospital.
He is also the inventor of the MarrowMiner, an FDA approved device for the minimally invasive harvest of bone marrow, and founded RegenMed Systems, a company developing technologies to enable stem cell-based regenerative therapies. He is also the founder of IntelliMedicine, focused on data driven, precision medicine.
Dr. Kraft is an avid pilot and has served in the Massachusetts and California Air National Guard as an officer and flight surgeon with F-15 & F-16 Fighter Squadrons. He has conducted research on aerospace medicine that was published with NASA, with whom he was a finalist for astronaut selection.
---
Presidential Guest Lectureship - Steven C. Cramer, MD
Brain Repair After Stroke
Dr. Steven C. Cramer graduated with Highest Honors from University of California, Berkeley; received his medical degree from University of Southern California; did a residency in internal medicine at UCLA; and did a residency in neurology plus and a fellowship in cerebrovascular disease at Massachusetts General Hospital. Dr. Cramer also earned a Masters Degree in Clinical Investigation from Harvard Medical School.
His research focuses on neural repair after central nervous system injury in humans, with an emphasis on stroke and on recovery of movement. Treatments examined include robotic, stem cell, monoclonal antibody, brain stimulation, drug, and telehealth methods. A major emphasis is on translating new drugs and devices to reduce disability after stroke, and on individualizing therapy for each person's needs.
Dr. Cramer has been awarded the Stroke Rehabilitation Award from the American Heart Association and the Barbro B. Johansson Award in Stroke Recovery from the World Stroke Organization, co-edited the book Brain Repair after Stroke, and is the author of over 250 manuscripts.
---
Presidential Guest Lectureship - Tom DiBello, CO, LO, FAAOP Director, Dept. of Clinical and Scientific Affairs
Current State of the Art of Lower Limb Pediatric Orthotic Care: Translation to the Developing World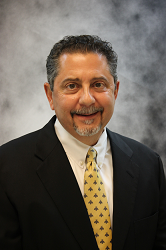 Mr. DiBello holds a Bachelors of Pharmacy Degree from Duquesne University and certificates in Orthotics and Prosthetics from Northwestern University. He has lectured extensively on Lower Extremity Orthotics throughout the United States, Central and South America, Southeast Asia, Africa and China, has authored chapters on this subject in two textbooks and authored two chapters in the American Academy of Orthopedic Surgeons, Atlas of Orthotics.
Mr. DiBello is a Fellow of the American Academy of Orthotists and Prosthetists and received the Academy's Distinguished Practitioner Award in 2007. In 2015 Tom was awarded the American Orthotic and Prosthetic Associations Lifetime Achievement Award. Tom is a Past President of the Academy and Past President for two successive years of the American Orthotics and Prosthetic Association.
Tom is Clinical Assistant Professor at the Baylor College of Medicine, Honorary Adjunct Faculty at Texas Women's University and Chairman of the Advisory Committee of the Baylor College of Medicine's Masters of Science Program in Orthotics and Prosthetics, and is a Director in the Department of Clinical and Scientific Affairs, Hanger Clinic.
---
Gayle G. Arnold Lectureship - Erik W. Carter, PhD
A Future of Flourishing: Supporting Successful Transitions for Young People with Disabilities
Dr. Erik Carter is Cornelius Vanderbilt Professor of Special Education at Vanderbilt University in Nashville, Tennessee. His research and teaching focuses on evidence-based strategies for supporting inclusion and valued roles in school, work, community, and congregational settings for children and adults with developmental disabilities. He has published widely in the areas of educational and transition services, including more than 200 articles, chapters, and books. He was received research awards from the Council for Exceptional Children, the American Association for Intellectual and Developmental Disabilities, the Association of University Centers on Disabilities, and the Division on Autism and Developmental Disabilities.
---
Important Dates
May 2019
Registration Opens
July 10, 2019
Exhibit Booth Application Deadline
August 7, 2019
Early Bird Registration Discount Ends
August 18, 2019
Hotel Room Block Reservation Deadline
August 21, 2019
Online Registration Deadline
August 22, 2019
Presentation Handout Deadline
September 18-21, 2019
73rd Annual Meeting!