LifeShots
The AACPDM has launched the 2023 LifeShots photo contest to showcase an exceptional gallery that motivates viewers to conquer their obstacles. This will be the eleventh year that the Academy will display photographs submitted by participants at the Annual Meeting. The Weinberg Family Cerebral Palsy Center at Columbia University sponsors the 2023 LifeShots Photo Contest.
The submission deadline has now passed. Thank you for your submissions!
What We're Looking For...
Photos of individuals affected by cerebral palsy and other childhood-onset disabilities in the midst of doing what they enjoy or completing a basic task or celebrating a major accomplishment. The photos can contain family members and care providers but we must have a photo release for each person in the photo.
Then, include a title that is unique to the ability being highlighted in the photo. The title/phrase will be mounted next to the photo.
The Academy will select the top photos for display at the AACPDM 77th Annual Meeting. The top three submissions will be recognized upon the conclusion of the meeting.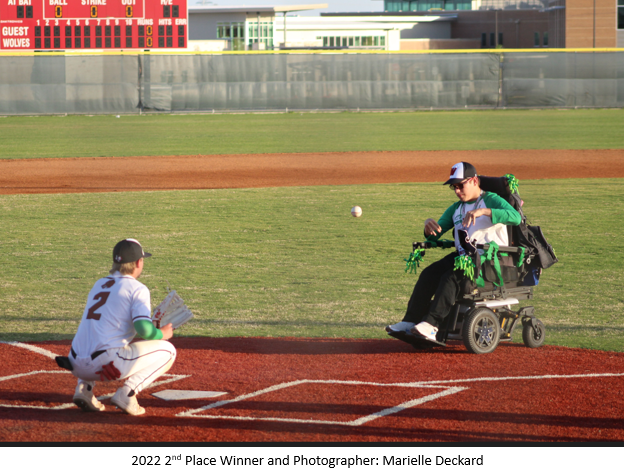 Grand Prize
The 1st place winner will receive a professionally mounted enlargement of their submitted photo and a $500 Amazon gift card!
All photographers will be recognized on the photos displayed.
Contest Application Check List
Completed LifeShots Photo Application
Maximum quality original electronic photo file (Electronic copy of the photo(s) in a RAW or maximum quality JPEG format, 300 dpi or larger with an image size no less than 2400 pixels can be delivered via email, flash drive, or CD/DVD)
Photo Release Form for each individual in photo
Send completed application, release forms and photo files to meetings@aacpdm.org

The 2023 LifeShots Photo Contest & Gallery is generously supported by the Weinberg Family Cerebral Palsy Center at Columbia University.
Important Dates
November 2022
Abstract Submissions Open
January 31, 2023
Abstract Submissions Deadline
March 27 & 28, 2023
Morning Seminar, Mini Symposia, Free Paper Acceptances Sent Out
April 5, 2023
Poster Acceptances Sent Out
May 8, 2023
Morning Seminar, Mini Symposia, Free Paper Information Sent Out
May 12, 2023
Poster Information Sent Out
May 15, 2023
Registration Opens and Preliminary Program Available
September 10-13, 2023
77th Annual Meeting