Mac Keith Press News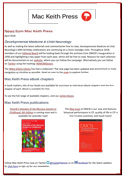 | | | | |
| --- | --- | --- | --- |
| Spring 2018 | Follow us on: | | |
President's Message
Dear Academy Members,


Happy Spring! I hope that you all are enjoying the warmer weather, longer days, and a new energy that comes with light and sunshine. Your elected Board members need this energy to continue the process of refining our next strategic plan.

In the Fall, the Board agreed unanimously that the Academy's vision, mission, and six strategic
goals should remain intact and unchanged. The goals include the following:
Talent Pool
Research
Education
Quality Improvement and Innovation
Partnerships and Collaboration
Organizational Excellence
The focus of strategic planning led by our fabulous internal consultants and past presidents, Drs. Maureen O'Donnell and Darcy Fehlings, has been to find out what new objectives we have under each goal. We accomplished much in the 2013-2017 strategic plan and we will push onward towards new objectives and/or further the objectives set forth in the previous plan. On March 8, in Chicago, the Board, Committee Chairs, Chair-elects, and Scientific Chairs for 2018 and 2019 Annual Meetings gathered to participate in strategic planning. We had a full day of activity beginning with reviewing the input you all gave us regarding the relative priorities of each of the goals and your suggestions for new objectives under each goal. We reviewed the previous strategic plan, data on membership, and our accomplishments to date. We broke into small groups and made suggestions for new activities under each goal. We then voted on our top priorities. This work will continue through the summer with a Board meeting to confirm the suggestions from this day. At the upcoming Fall annual meeting, committees will be asked to give their input on how to produce the work of the strategic plan. For those of you who have done strategic planning in the past, for the AACPDM or other organizations, you know that this is a creative process and hard work. It takes time, and with thoughtful participation, we will have an excellent product that will guide us through the next 3 years Academy activity. Thank you to all those who have contributed so far.
As President of the AACPDM, Dr. James Rice invited me to the Australasian Academy of CP and DM, in Auckland, New Zealand, March 21–24, 2108. I was pleased to see so many familiar faces and also meet new friends. Although a slightly smaller group than the AACPDM, the passion, commitment to the cause, and the scientific integrity of the work accomplished made me feel right at home (even though could not have been farther away from my hometown of Park City, Utah). I was pleased to find that this group has embraced the concept of dancing on Friday evening just as our Academy does. The added fun was that everyone (ok, mostly the women), dressed in Roaring Twenties attire. They even had a photo booth to record the event! Many thanks to Dr. Rice and the incoming President, Dr. Christine Imms. Our first Vice President, Dr. Jilda Vargus-Adams, will be representing the AACPDM in May at the European Academy on Childhood Disability in Tbilisi, Georgia (the country, not the state). She will be sending our best wishes for a successful meeting.
Speaking of meetings, Dr. Vargus-Adams and her Scientific Co-Chairs, Dr. Leslie Wiart and Dr. Kristen Pierz, are working hard with our meeting planner, Amanda Senkbeil, and Executive Director, Tracy Burr, to put on a wonderful meeting in Cincinnati, Ohio, on October 10-13, 2018. Transformative Journeys is the theme. Dr. Vargus-Adams assures us there will be a band and there will be dancing.
Until then, with best wishes,
Sarah Winter
President, AACPDM
72nd Annual Meeting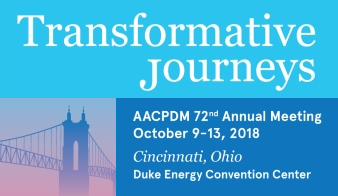 Join us in Cincinnati, Ohio for the AACPDM 72nd Annual Meeting, October 9-13, 2018! The theme of this year's meeting is "Transformative Journeys". The diverse program options leave countless paths for you to create your own valuable experience in Cincinnati, which was recently ranked number 8 on the "52 Places to Go in 2018" by The New York Times.
The scientific meeting begins with pre-conference offerings:
Orthopedic Day is back with a focus on gait analysis
Ultrasound Course hands-on workshop
Complex Genesis of Chronic Pain
Design and Conduct of Comparative Effectiveness Trials and Practice-based Research in Cerebral Palsy
Hammersmith Infant Neurological Examination (HINE) Training
The official Welcome Reception will be held at the historic Cincinnati Netherland Plaza in the Hall of Mirrors where you will be able to connect with colleagues. A robust program will be offered Thursday through Saturday with expanded Breakfast Seminar and Instructional Course offerings!
In mid-May, the 2018 Preliminary Program will feature online registration to various educational sessions that include:
41 Breakfast Seminars (14/day)
46 Instructional Courses (16/day)
120 Free Papers (40/day with 4 concurrent sessions)
72 Scientific Posters
27 Demonstration Posters
As a compliment to the session offerings, Keynote Lectures are sure to capture your attention with topics on knowledge mobilization and implementation, personalized voices for persons with communication challenges, genetics of preterm birth, Eating and Drinking Ability Classification System (EDACS), consideration of disability in the built environment, and more!
Beyond formal education, the AACPDM 72nd Annual Meeting will provide numerous opportunities for networking and collaboration, especially at the Networking Dinner and Celebration on Friday, October 12th at Cincinnati Historic Music Hall.
Be sure to book your stay in one of the two hotels offering the AACPDM a discounted group rate within walking distance to the Duke Energy Convention Center. The group rate will be available until September 11, 2018 OR until all have been booked at the group rate, whichever comes first. We recommend booking your hotel as soon as your travel plans have been confirmed.
Hilton Cincinnati Netherland Plaza
Group Rate: $189 (Standard one bed or two beds)
35 W 5th Street
Cincinnati, OH 45202
Click here to make your reservation
Hyatt Regency Cincinnati
Group Rate: $175 (Single/Double Occupancy)
151 W 5th Street
Cincinnati, OH 45202
Click here to make your reservation
The preliminary program and registration will launch by May 31st at www.aacpdm.org/meetings/2018. We look forward to seeing you in Cincinnati, Ohio!
History of our Academy, Part II
| | |
| --- | --- |
| By Peter Blasco, MD | During the Annual Meeting in Montreal this past September, several references were made to the "6 white men" who were founders of the Academy. Although offered partly in jest, we owe a great deal to these men. Peter Blasco has offered an article he first provided years ago on these remarkable men, of which the first part was included in the previous newsletter. Below is the final installment. |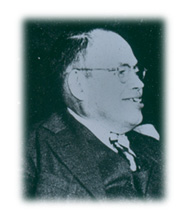 Earl R. Carlson was born in 1897 in Minneapolis. Dr. Carlson had athetoid cerebral palsy. Despite this, he received an MD degree from Yale in 1931. As a student at Yale, he worked with Dr. Phelps who prescribed physical therapy for him and took an interest in his future. Dr. Carlson later established a cerebral palsy clinic at the Neurological Institute in the Presbyterian Medical Center in New York. In the mid-1930's, he set up a residential summer school for children with disabilities in East Hampton, New York. Soon after, he began to bring all the children along with him to Florida to the Lago Del Mare School of Corrective Education in Pompano Beach which he directed. He was elected third president of the AACP in 1950. Dr. Carlson wrote an autobiographical book Born That Way, outlining in simple and personal terms the internal struggles that he recalled in his efforts to achieve success. In May 1974, shortly before his death, he was awarded a Certificate of Appreciation by the Academy. The Carlson Graduate Education Fund was established by Mrs. Carlson in his name: $12,000 (1974 dollars), which later was converted into the AACPDM endowment fund.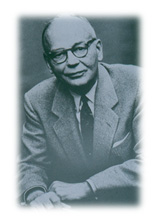 George G. Deaver was born in 1890 in Baltimore. He was a pioneer in clinical rehabilitation. He received an MD degree from the University of Pennsylvania in 1917. His interest in rehabilitation began in Egypt, treating British army pilots injured in World War I. In 1933 he was an instructor in the Department of Physical Education at New York University and in 1941 became the first Medical Director of the Institute for the Crippled and Disabled in New York. In 1943 he was the founder and Director of Children's Services of the Institute of Rehabilitation Medicine of New York University Medical Center. He retired as professor in July 1960 but continued working as medical director of the division until September 1967. During and after World War II, he was on the Baruch Commission for Physical Medicine and Rehabilitation. He strongly emphasized "the activities of daily living." He followed Winthrop Phelps as president of the Academy in 1949. Sedgwick Mead, president in 1967, described Deaver as a "model of self-effacement" for whom he held "an endearing admiration the last few years of his life." One of his trainees was Leon Greespan who later became an AACPDM president. Dr. Deaver died in 1973.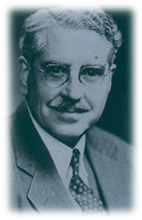 Temple S. Fay was born in 1895 in Seattle. He received an MD degree from the University of Pennsylvania in 1921. He joined the faculty of Temple University in 1929. He and Dr. Phelps had begun discussing the possibility of starting a society for individuals with an interest in cerebral palsy as early as 1944. He was a brilliant and gifted neurosurgeon and was selected in 1927 to receive a Gold Medal award from the AMA for original research. He was one of the founders of the Harvey Cushing Neurological Society, the American Board of Neurosurgery, and the American Board of Psychiatry and Neurology. In 1943 he founded the Neuro-Physical Rehabilitation Clinic in Chestnut Hill, PA, for the care, treatment, and vocational rehabilitation of cerebral palsy, spastic paralysis and organic speech disorders. He was especially interested in primitive movement patterns. He was involved in establishing cerebral palsy clinics in Denmark and in Great Britain. Although he did not serve as president of the Academy, he was the first vice president in 1959. Dr. Fay died in 1963.
There were interesting relationships among the six founders. Dr. Crothers was the senior of the group and had developed an interest in the therapeutic approach because of his contact with the physical therapist at Boston Children's Hospital. Dr. Phelps, during his fellowship at Harvard, had been influenced by Crothers and, in turn, used this training to help Carlson physically during his medical school days at Yale. Dr. Perlstein had early on developed a program in pediatric neurology at Cook County Hospital and was drawn to the subject of cerebral palsy, finding it "irresistible and fascinating," upon hearing Dr. Phelps' lecture on the topic.
Elliott O'Reilly, AACPDM president in 1974 and Academy Historian for several decades, identified the six "Founding Fathers" as the key people in the history and ultimate longevity of the Academy. They shared strong personalities, and "they used to fight tooth and nail." As Bill Berenberg, president in 1968, recalls the early history:
"My first recollection of the Academy was when Bronson Crothers returned from the meeting when it was conceived, armed with a lot of paper and regaling
me about the two days which were spent in attempting to define cerebral palsy. When the minutes of that organizational meeting were submitted—they were written by Meyer Perlstein—Dr. Crothers asked his secretary to file it under "Utter Confusion." The formative years of the Academy were rather nostalgic. For the most part, they really functioned as a traveling club of individuals who had a mutual interest in handicapped children. Most of the early meetings included the presentation of relatively informal papers with a good deal of emphasis on the personal exchange of ideas and information… The discussions were vivid, constantly challenging, and it was a brave man who did challenge anybody else, but this happened all the time… Many of us sat up until small hours of the morning inspired by the open and imaginative exchange of information…"
References
Little WJ. On the influence of abnormal parturition, difficult labours, premature birth and asphyxia neonatorum on the mental and physical condition of the child, especially in relation to deformities. Trans Obstet Soc London 1861- 1862, 3: 293-344. (Republished in the first number of the Cerebral Palsy Bulletin, which later was renamed Developmental Medicine and Child Neurology, 1958.)
Phelps, WM. Cerebral birth injuries: their orthopedic classification and subsequent treatment. J Bone & Joint Surg 1932, 14: 773-782.
Osler W. The Cerebral Palsies of Children: A clinical study from the infirmary for nervous diseases, Philadelphia. (Monograph first published in 1889); republished in the Classics in Developmental Medicine series, No. 1 (Mac Keith Press, Philadelphia: JB Lippincott, 1987).
Crothers B, Paine RS. The Natural History of Cerebral Palsy. (Cambridge: Harvard University Press, 1959); republished in the Classics in Developmental Medicine series, No. 2 (Mac Keith Press, Philadelphia: JB Lippincott, 1988).
AACPDM eCOURSES

Check out the eCourses! Earn CME/CEU
Next eCourse topic is Managing Aspiration Pneumonia in July 2018. Stay tuned for scheduling notifications.
What is an AACPDM eCourse?
It is a multi-week, online, self-paced course in which you can earn CME/CEUs.
The cost is minimal: $100 members / $150 non-members.
Committee Updates
The Academy wouldn't be here today without the dedication and enthusiasm by volunteers. The work of by the AACPDM committees makes this Academy stand the test of time in accomplishing the vision and mission. Take a moment to read through the committee accomplishments at midyear.
Adapted Sports and Recreation
The Adapted Sports and Recreation committee has been busy helping to plan for the 2018 Community Forum, Get Up and Move activities and Duncan Wyeth Award for the upcoming Annual Meeting in Cincinnati. They have reached out to numerous community adapted programs to attend the forum, plan to shift the focus of the morning activities to increase participation and voted to nominate a well deserving recipient for the Duncan Wyeth award. In the future, the committee would like to develop a resource guide of community programs and schools for adapted sports and recreation that AACPDM members and families could have access to.
Advocacy
Thanks to the Advocacy Committee, summaries of the general sessions from the 2017 Annual Meeting are available on the AACPDM website. The have also been working hard to help with the panel portion of the 2018 Community Forum, which is sure to be a fantastic way to round out the week! The committee continues to forge new relationships with other organizations, in hopes of future collaboration. Dr. Such-Neibar, Committee Chair, was invited to speak at the United Cerebral Palsy conference as part of a panel discussion with other agencies serving children and families with cerebral palsy and other physical and intellectual challenges. Additionally, the committee is always keeping their eyes and ears peeled for news items that may impact the Academy so they can keep the membership abreast of current issues.
Awards
The Awards Committee is about to have their work cut out for them! The Academy received 42 student travel scholarship applications, which the committee will review and score over the course of the next month. They have also invited 9 authors to submit full manuscripts and be considered for the Gayle G. Arnold Award. The committee's work doesn't stop there- they are also in charge of determining on-site awards at the Annual Meeting and will choose the top demonstration posters for the Academy membership to vote on. Don't forget to check the Mobile App and cast your vote when in Cincinnati!
Care Pathways
The Care Pathways Committee has just closed the Care Pathways and Development Grant Requests and has awarded $20,000 in funding for 2018. In order to do so, a scoring guide and criteria for adjudication were developed and implemented by the Committee. The current Care Pathways page is one of the most visited sections of the AACPDM website and committee looks forward to the Academy's strategic planning process to further guide Care Pathway development and enhanced evidence informed service provision.
Communications
The Communications Committee has accomplished so much in so little time. They have developed a social media plan and policy, significantly increasing the Academy's presence on platforms such as Twitter (@aacpdm), Instagram and Facebook. If you don't follow the AACPDM on any of these platforms, be sure to start today! The committee plans to incorporate more images from the 2018 Annual Meeting in their social media presence as well as work alongside the Advocacy Committee to share late breaking news with the membership. The committee is currently hard at work selecting the winning submission for 2018 Fred P. Sage Award for the best multimedia education tool, which will be presented at the Annual Meeting.
Complex Care
The Complex Care Committee has split their resources and created two very active sub-committees, including the Education and Training sub-committee and the Literature sub-committee. Education and Training established a number of goals for the year, including:
Support national efforts to identify curricular priorities in complex care
Support awareness and dissemination of educational materials in complex care, including a curriculum developed and implemented in Canadian residency programs.
Create educational materials on 2 or 3 topics such as emergency planning, seizures, grey space decision making, multi-disciplinary approach to care, disability etiquette, etc. (topics to be decided by subcommittee).
Consider means of addressing the educational needs of non-physicians.
Submit an educational presentation (Breakfast, Instructional Course, etc.) on selected topics to the 2018 Annual Mtg.
The sub-committee submitted an Instructional Course "Navigating the Gray: Clinical Decision-Making with Families and Their Children with Medical Complexity in the Face of Uncertainty" and a Breakfast Seminar entitled "Autonomic Instability in Children with Medical Complexity," both of which were accepted for presentation at the 2018 Annual Meeting.
The Literature sub-committee created a number of goals as well, including:
Compile a list of the 5-10 top articles published in the past year on Complex Care and decide on the best method for dissemination.
Review the educational program for the AACPDM 2018 Annual Meeting as soon as it is available to define a "Complex Care Track." Make this track available (method to be determined by the subcommittee) to interested AACPDM members and meeting attendees.
Determine whether it is advisable to update complex care articles posted on the AACPDM website.
Utilize the entire CCC membership for assistance in particular topic areas, members having provided a list of their interests.
The sub-committee is hard at work compiling the very best articles and preparing to create a new resource for the AACPDM membership focused on complex care.
Education
The Education Committee has been focused on identifying practice gaps based on post meeting surveys, current practices, and industry trends. They plan to make minor updates and focus on lifespan care for 2018. The first e-course of 2018, "Autism- Challenges in the Diagnosis" wrapped up in March. This was a 5-hour, self-paced course spearheaded by Mario Petersen and the Oregon Health & Science University team and attracted over 100 participants. They are working to spearhead a scholarship program to ensure medical professionals with limited resources also have the opportunity to participate in these learning opportunities.
International Affairs
The International Affairs Committee awarded 16 well-deserving applicants with an International Travel Scholarship. This year, the committee has decided to evenly disburse the funds in the set amount of $1,250 amongst 16 recipients. The deadline has passed and the committee will now work to select this year's recipients from a pool of 20 applications. The committee is also working to improve the member travel portion of the AACPDM website along with an effort to improve retention of Corresponding Members. Looking forward to the 2018 Annual Meeting, the committee will once again host the International luncheon, which continues to be a big hit among attendees.
Lifespan Care
The Lifespan Care Committee has forged ahead in the always challenging task of improving transition and adult care within the Cerebral Palsy community. Their Instructional Course submission, "Transformative Journeys into Adulthood: Best practices to promote life skills and to receive emerging adults with childhood onset disabilities into adult care," was accepted and will be part of the Lifespan Course Track they plan to create for attendees at the 2018 Annual Meeting. They will also continue to update the Find a Professional resource on the AACPDM website with providers who offer adult care, so please take a moment to ensure the patient information is correct in your online profile!
Membership
The Membership Committee will bring back the popular Advisor Support Program for 2018 and is preparing to send out invitations for Advisor enrollment. If you are an established member of the Academy (10 or more years) and would like to serve as an Advisor, you can enroll online on the Advisor Program portion of the AACPDM website. For members who have been part of the AACPDM for 5 or less years, the committee encourages you to take advantage of the knowledge of established Academy leaders (Advisors) and sign up to participate as an Advisee (sign up opens in May). The committee has also started their work of reviewing the 19 applications received for the OrthoPediatrics Travel Scholarship. Six scholarships in the amount of $1,500 will be awarded to the most-deserving applicants. Additionally, the committee is working on many ideas to increase membership and establish specific criteria for those wishing to become Emeritus members.
Publications
The Publications Committee continues their work of publishing monthly editions of Developmental Medicine and Child Neurology, the official journal of the AACPDM. They are implementing a new "free to read on publication" journal option that contains articles and logo-endorsed articles on behalf of the American Academy for Cerebral Palsy and Developmental Medicine (AACPDM). For the future, DMCN has developed various ways of learning, including podcasts, social media, etc. A breakfast course about the different ways the journal is reaching out to more tech savvy readers and to teach people how to utilize these tools may be submitted in the 2019 Call for abstracts window.
Research
The Research Committee is entering their busiest time of the year, with Mentorship Award nominations and Research Grant applications closing within two weeks of each other. Six wonderful candidates were nominated for the Mentorship Award and the committee is hard at work reviewing the initial nominations in anticipation of inviting the top 3 to submit a full nomination packet. We had a record breaking number (38!) of Research Grant applications that the committee will start to analyze over the course of the next month. At least 3 grants up to $25,000 will be awarded for the highest quality research projects. The committee has also spent countless hours creating a new research grant tracking system with an aim to identify the impact of the grant award output (publications, presentations, resources, knowledge translation) and especially on research development (e.g., led to other grants, collaborations).
AACPDM Job Postings
Looking for a new career path, please check out the new job postings on the website.
CURRENT OPEN POSITIONS
Full details are located here:
http://www.aacpdm.org/job-postings/view
Cerebral Palsy Alliance Research Foundation
| | |
| --- | --- |
| | The Cerebral Alliance Research Foundation (CPARF) is the largest funder of cerebral palsy research in the world. CPARF holds an annual grant competition each year in the summer and organizes research summits on current "hot-topic" research challenges (e.g. stem cells, genetics, early identification, technology) which provide a roadmap for future research endeavors and collaborations. Based in Sydney, Australia, CPARF has recently opened a U.S. office in New York for fund-raising and promotion of cerebral palsy research in the U.S. |
A key fund-raising effort is the annual "Steptember" (www.steptember.us<http://www.steptember.us/>) event. Through the month of September participants strive to take at least 10,000 steps (or their equivalent), organize competitive teams, and raise funds for CP research while "stepping up" their exercise routines. Last year was a great success in which nearly a million US dollars were raised. Academy members and friends are welcome to join this effort to support cerebral palsy research.
Every cent of the money raised through Steptember in the U.S. has been distributed to the successful peer-reviewed research projects in the U.S. for 2018. Here is a list of awardees:
Dr. Zachary Vesoulis, Washington University, Investigating the determinants of white matter injury in prematurity
Dr. Srinivas Manideep Chavali, University of California, San Francisco, Oligodendrocyte-encoded HIF signaling network as a therapeutic target for cerebral palsy
Dr. Sandra Juul, University of Washington, Epigenetic biomarkers of cerebral palsy in the ELGAN
study
Dr. Michael Kruer, University of Arizona, Predicting response to deep brain stimulation through genomic classification of dystonic cerebral palsy
Dr. Alexander Hoon, Quantifying chronic pain in individuals with cerebral palsy: The first step to better treatment
A special grant was made by CPARF through the generosity of the Jessica Berman Foundation to Dr. Terry Sanger, University of Southern California, to develop a new method for identifying optimal targets for Deep Brain Stimulation in children with cerebral palsy and secondary dystonia.
The CPARF has provided the Academy with $25,000 annually to distribute as a competitive cerebral palsy research grant to its members.
Submitted by:
James A. Blackman, MD, MPH
Medical Director
Cerebral Palsy Alliance Research Foundation
PUBLISHED WORKS
AACPDM members are having their research, commentaries, reviews and editorials published and we are showcasing their contributions published by Developmental Medicine and Child Neurology. The AACPDM member is noted in bold font below.

November 2017 Volume 59 Number 11
Editorial
Commentary
Emergency department visits for children with cerebral palsy: what triggers the call for help?
Author: Nancy Murphy
Evaluating treatment options for spasticity
Authors: Nelleke G Langerak, A Graham Fieggen
Reviews
Prevention of hip displacement in children with cerebral palsy: a systematic review
Authors: Stacey D Miller, Maria Juricic, Kim Hesketh, Lynore Mclean, Sonja Magnuson, Sherylin Gasior, Emily Schaeffer, Maureen O'Donnell, Kishore Mulpuri
Coaction of individual and environmental factors: a review of intensive therapy paradigms for children with unilateral spastic cerebral palsy
Authors: Claudio L Ferre, Andrew M Gordon
Original Articles
Coaction of individual and environmental factors: a review of intensive therapy paradigms for children with unilateral spastic cerebral palsy
Authors: Anke G Boxum, Sacha La Bastide‐Van Gemert, Linze‐Jaap Dijkstra, Elisa G Hamer, Tjitske Hielkema, Heleen A Reinders‐Messelink, Mijna Hadders‐Algra
Congenital anomalies and the severity of impairments for cerebral palsy"
Authors: Kjersti P Jystad, Kristin M Strand, Solveig Bjellmo, Stian Lydersen, KARI Klungsöyr, Magne Stoknes, Jon Skranes, Guro L Andersen, Torstein Vik
Parent‐reported indicators for detecting feeding and swallowing difficulties and undernutrition in preschool‐aged children with cerebral palsy
Authors: Katherine A Benfer, Kelly A Weir, Robert S Ware, Peter S W Davies, Joan Arvedson, Roslyn N Boyd, Kristie L Bell
Comparing emergency department presentations among children with cerebral palsy with general childhood presentations: a data linkage study
Authors: Elaine Meehan, Katrina Williams, Susan M Reid, Gary L Freed, Franz E Babl, Jillian R Sewell, Suzanna Vidmar, Susan Donath, Dinah S Reddihough
Long‐term outcomes after selective dorsal rhizotomy: a retrospective matched cohort study
Authors: Meghan E Munger, Nanette Aldahondo, Linda E Krach, Tom F Novacheck, Michael H Schwartz
December 2017 Volume 59 Number 12
Editorial
The yin and yang of clinical research
Author: Peter Rosenbaum
DMCN 2017 highlights: advances in cerebral palsy, encephalitis, paediatric stroke, and more
Author: Bernard Dan
Commentary
Diagnosis in the age of massive computing power
Authors: Steven M Day, Robert J Reynolds
The Hand Assessment of Infants: a new tool to understand early hand function in children at high risk of unilateral cerebral palsy
Authors: Alicia J Spittle
Review
Functional electrical stimulation of the ankle dorsiflexors during walking in spastic cerebral palsy: a systematic review
Authors: Irene Moll, Johannes S H Vles, Dan L H M Soudant, Adhiambo M A Witlox, Heleen M Staal, Lucianne A W M Speth, Yvonne J M Janssen‐Potten, Marcel Coenen, Suzanne M Koudijs, R Jeroen Vermeulen
Original Articles
Identification and measurement of dystonia in cerebral palsy
Authors: James Rice, Pawel Skuza, Felicity Baker, Remo Russo, Darcy Fehlings
Development of the Hand Assessment for Infants: evidence of internal scale validity
Authors: Lena Krumlinde‐Sundholm, Linda Ek, Elisa Sicola, Lena Sjöstrand, Andrea Guzzetta, Giuseppina Sgandurra, Giovanni Cioni, Ann‐Christin Eliasson

January 2018 Volume 60 Number 1
Editorial
The child's best interest: ethical guide or ideology?
Author: Bernard Dan
Reviews
The prevalence of mental health disorders and symptoms in children and adolescents with cerebral palsy: a systematic review and meta‐analysis
Authors: Jenny Downs, Amanda Marie Blackmore, Amy Epstein, Rachel Skoss, Katherine Langdon, Peter Jacoby, Andrew J O Whitehouse, Helen Leonard, Peter W Rowe, Emma J Glasson, The Cerebral Palsy Mental Health Group
Neural substrate and clinical significance of general movements: an update
Authors: Mijna Hadders‐Algra
Original Articles
Preterm and term‐equivalent age general movements and 1‐year neurodevelopmental outcomes for infants born before 30 weeks' gestation
Authors: Joy E Olsen, Leesa G Allinson, Lex W Doyle, Nisha C Brown, Katherine J Lee, Abbey L Eele,s Jeanie L Y Cheong, Alicia J Spittle
The role of social risk in an early preventative care programme for infants born very preterm: a randomized controlled trial
Authors: Alicia J Spittle, Karli Treyvaud, Katherine J Lee, Peter J Anderson, Lex W Doyle
Cerebral palsy after assisted reproductive technology: a cohort study
Authors: Shona Goldsmith, Sarah Mcintyre, Nadia Badawi, Michele Hansen
Long‐term development of gait after multilevel surgery in children with cerebral palsy: a multicentre cohort study
Authors: Thomas Dreher, Pam Thomason, Martin Švehlík, Leonhard Döderlein, Sebastian I Wolf, Cornelia Putz, Oliver Uehlein, Kohleth Chia, Gerhardt Steinwender, Morgan Sangeux, H K Graham
Intrathecal baclofen in dyskinetic cerebral palsy: effects on function and activity
Authors: Meta N Eek, Kristina Olsson, Karin Lindh, Berit Askljung, Magnus Påhlman, Olle Corneliusson, Kate Himmelmann
February 2018 Volume 60 number 2
Editorial
Perspectives on caring for the child and the caregiver
Author: Kathy Zebracki
Intro to Debate
What causes the encephalopathy of prematurity?
Author: Bernard Dan
Reviews
Diagnostic accuracy of early magnetic resonance imaging to determine motor outcomes in infants born preterm: a systematic review and meta‐analysis
Authors: Joanne M George, Kerstin Pannek, Stephen E Ros,e Robert S Ware, Paul B Colditz, Roslyn N Boyd
Should the Gross Motor Function Classification System be used for children who do not have cerebral palsy?
Authors: Megan Towns, Peter Rosenbaum, Robert Palisano, F Virginia Wright
Neurophysiological mechanisms and functional impact of mirror movements in children with unilateral spastic cerebral palsy
Authors: Hsing‐Ching Kuo, Kathleen M Friel, Andrew M Gordon
Psychometric properties of parent and child reported sleep assessment tools in children with cerebral palsy: a systematic review
Authors: Manuel Bautista, Koa Whittingham, Priya Edwards, Roslyn N Boyd
Patient‐reported outcome measures for young people with developmental disabilities: incorporation of design features to reduce cognitive demands
Authors: Ariel E Schwartz, Jessica M Kramer, Angela L Longo

Editorial
From paediatrics to geriatrics: ageing with a neurodevelopmental disability
Author: Bernard Dan
Transformative Practice Grant
We are now accepting applications through May!
Submit application and letter of support to info@aacpdm.org
The intent of the transformative practice grant is to facilitate the translation of evidence-based clinical management strategies into practice. Funding is available to support members to plan and implement specific intervention strategies that are supported by research evidence. The award is based on the premise of 'academic detailing' whereby 'experts' who have been involved in the successful implementation of specific evidence-based management strategies within their facility support the host facility in the implementation of those strategies for changing clinical practice. Research suggests that academic detailing is an effective strategy for implementing changes in clinical practice. The specific objectives of the program are to:
Facilitate sharing of expertise and knowledge regarding implementation of specific clinical management strategies into practice among AACPDM members.
Ensure that implementation of new clinical management strategies is based on established practices such as addressing local barriers to implementation and the involvement of relevant stakeholders in planning.
Assist the development of implementation plans and evaluation plans for determining how successful the initiative was in changing clinical practice.
ELIGIBILITY REQUIREMENTS
Applicants and identified experts must be current AACPDM members.
Applicants must not have received an AACPDM Transformative Practice Award within the past five years.
Proposed management strategies for implementation must be relevant for individuals with cerebral palsy, developmental disorders, or other childhood acquired disability.
Click here to see full application details
Editor's Note
Welcome to the Spring newsletter! This newsletter is intended as another way to stay connected to the activities of the Academy. Enjoy the 2nd half of the history of the "founding fathers" and the summary of the various committees where much of the real work is done. While there is not a book review in this edition, we remain indebted to Mac Keith Press for the journal and their continued support of the entire field. I hope to see you in Cincinnati.

– Steve Couch