| | | | |
| --- | --- | --- | --- |
| Summer 2014 | Follow us on: | | |
PRESIDENT'S MESSAGE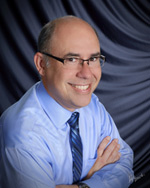 As part of the follow-through on the 2013-2017 AACPDM Strategic Plan, the Board of Directors identified 5 "high-priority" projects in which we will devote to in the coming year. The selection of these 5 projects was based largely on the prioritization vote taken by committee chairs and committee members last October in Milwaukee, Wisconsin, coupled with a specific opportunity that promises to move the field forward.
The five projects are as follows:

Common data elements
Meaningful outcomes
International Alliance of Academies of Childhood Disability
Pathways of care/care maps for children with CP and other child-onset disabilities
Collaborative planning meeting with NIH to determine next steps for research in CP
An important element of the implementation of the Strategic Plan is that each project extends well beyond individual committees. In other words, each of the projects will require input and effort from more than one committee plus the Board of Directors. All work will be done collaboratively. In fact this is the principal rationale for creating the process of project charters (see below). Further, while the different Project Charters are not independent of one another, they are nevertheless intended to be discreet projects. They are to proceed independently but in parallel and with the full knowledge of what the other projects are doing. There exists clear overlap between the projects. For example, the common data elements project, while developed in the context of research, should also be useful for use in the implementation of clinical care, including specific care pathways, as well as epidemiology and public health needs. Another example is the desire to move forward with common data elements, meaningful outcomes and care pathways with a vision for international implementation in both resource-poor and resource-rich nations.
Project Charters
The process the Board has adopted to move the Strategic Plan forward involves creating a detailed "Charter" for each of the projects that includes budget, specific plans, deliverables, and time line. Each charter has a leader and will require a Project Team to implement. Once a detailed Charter is developed, then it needs to be approved by the Executive Committee of the Board on an expedited timeline so that projects can move forward quickly.
In unanimous support of the AACPDM's Strategic Plan, the Board budgeted 10% of the overall budget for investment in these projects for the coming year. The Academy (and this means all of us) put a tremendous amount of energy into the development of our strategic plan. Speaking on behalf of the Board, we are all extremely proud of this plan and we are dedicated to moving it forward. Stay tuned for more to come!

Rich Stevenson, MD
President
68TH ANNUAL MEETING – TO BOLDLY GO…!
During this year's meeting, we have Boldly Gone to new and exciting educational formats and topics. Please see the highlights of the Annual Meeting below.
WEDNESDAY, SEPTEMBER 10th
Welcome Reception (USS Midway)
Enjoy the tastes of San Diego while appreciating a remarkable historical site and enjoying your time with colleagues, all in preparation for the high-quality educational offerings that lie ahead!
Pre-Conference Sessions
Gait and Clinical Movement Analysis Society (Wednesday Morning)
Join the GCMAS for a morning session focused on "Novel Uses of Motion Analysis Technology"! Several presenters will share their experience and vision to discuss advances in the field of motion analysis and how this information can improve patient care.
In addition, there are four afternoon pre-conference sessions on most-popular topics such as: Intervention for Infants, CP Registries, eRehabilitation, and Ultrasound.
THURSDAY, SEPTEMBER 11th
Point / Counterpoint Debate
The debates are back! During the Thursday afternoon general session, two diverse, expert opinions on hip management will be presented and debated. This informative session brings new ideas, new concepts and reports to the forefront. This session is highly popular and encourages interaction among participants.
Wine & Cheese Poster and Exhibit Review
Explore the Poster & Exhibit Hall with an attendee favorite! Enjoy wine and cheese while viewing the innovative work of colleagues and meet with the 2014 exhibiting participants who are key contributors to the success of our meeting. Don't forget to complete your Visit and Win Card and be sure to submit your vote for the CPIRF's Best Scientific Poster Award!
San Diego Gas Lamp District Dine Around
Various local San Diego restaurants have tables reserved for our attendees. Please sign up on the designated sheets outside the registration desk (first-come, first-served). Grab a group of colleagues and have a great time!
FRIDAY, SEPTEMBER 12th
Case Analysis Luncheon - NEW!!
Dr. Freeman Miller and Dr. Jilda Vargus-Adams will take the lunch-time audience through a few case scenarios of complex diagnosed patients throughout their lifespan. This is a ticketed event, space is limited.
International Networking Luncheon
Help foster the AACPDM International community! This session showcases the international scholarship recipients by inviting several from all areas of the globe to present at the luncheon about their services at home and how the AACPDM meeting will be shared and dispersed on their return.
Family Forum
With a focus on transitional care and adapted sports and recreation, the Family Forum is hosted for local-area patients, families and medical professionals whose lives are influenced by cerebral palsy and other childhood-onset disabilities. The community has the chance to come together to meet with leading experts and learn about emerging ideas in medical research and participate in an interactive question and answer period.
Networking Dinner (Fiesta de Reyes in Old Town)
If you attend IC 24, you'll be able to put what you learned to great use! Bring your salsa-wearing shoes to dance, enjoy delicious, authentic cuisine and visit cute village shops in a fantastic networking venue.
FUNDRASIER
IC 24 - Salsa Dance Lessons
Instructor: Dr. Joseph Dutkowsky – AACPDM Past President
Course Summary: Learn the fundamentals of Latin dance from the one and only, Dr. D! He will instruct and lead various salsa and Latin dances to prepare for the Networking Dinner and Beyond! After this course, you will be ready to show off your new dance moves!
The course is $50 for individuals or $75 if you sign up as a pair. ALL proceeds from this course will be donated to Sports for Exceptional Athletes, a San Diego-based sports program serving athletes with developmental disabilities ages 5 through adult.
INTERNATIONAL ALLIANCE OF ACADEMIES OF CHILDHOOD DISABILITY
By Richard Stevenson
Earlier in July, an international collaboration of worldwide academies of childhood disability came together in Vienna, Austria, and put together a Memorandum of Understanding in the creation of the International Alliance of Academies of Childhood Disability (IAACD).
The founding academies include: European Academy of Childhood Disability (EACD), Australasian Academy of Cerebral Palsy and Developmental Medicine (AusACPDM) and the American Academy for Cerebral Palsy and Developmental Medicine (AACPDM).
The leadership planning group include:
Hans Forssberg (EACD), Richard Stevenson (AACPDM), Diane Damiano (AACPDM), Sarah Love (AusACPDM), Adam Scheinberg (AusACPDM).

From left to right: Hans Forssberg (EACD), Adam Scheinberg (AusACPDM), Richard Stevenson (AACPDM)

The purpose of the IAACD is to improve the health and well-being of children and youth with disabilities around the globe and enhance local multidisciplinary professional capacity and expertise through an international collaboration of academies of childhood disability.

The aims of IAACD are:

To promote teaching and training for multidisciplinary professionals and caretakers in all aspects of childhood disability
To foster collaboration between all involved in the care of children and youth with disabilities including parents, caretakers, professionals and communities
To partner with key individuals and organizations in support of the rights and privileges of children and youth with disabilities
To promote scientific and needs-driven research in childhood disability and to facilitate dissemination of results
To translate research findings into clinical practice across different regions and cultures
To establish and implement a set of fundamental ethical and scientific standards for the Alliance and member academies
The above aims will be accomplished by undertaking the following activities:

Organize biennial international conferences on childhood disability
Provide monetary, administrative and scientific support to regional/continental organizations that want to arrange workshops, courses and other forms of meetings aiming at disseminating knowledge
Initiate partnerships with other individuals and organizations, governmental and non-governmental, to assist with advocacy to advance the rights of children with disabilities within the WHO ICF framework
Set standards to support the organizational development of country or regional bodies that embrace the goals of the international organization
Explore ways to foster research capacity and expertise in low and middle income countries (LMIC).
Promote development of best practice guidelines for global implementation
Additional activities may be added during the period of this MOU after approval from each member academy
Stay tuned for future developments.
RESEARCH SPOTLIGHT: SLEEP IN CHILDREN WITH DISABILITIES
Sleep the other life of children with cerebral palsy
By: Christopher J Newman
Commentary on a recent study of children with CP and their siblings.
http://onlinelibrary.wiley.com/doi/10.1111/dmcn.12441/full
Sleep disturbances in Malaysian children with cerebral palsy
By: Raymond Warouw Atmawidjaja, Sau Wei Wong, Wai Wai Yang and Lai Choo Ong
Children with cerebral palsy have much poor sleep than their siblings. Not surprisingly the entire family has poor sleep when one member sleeps poorly. Co-sleeping does not appear to have an effect. Siblings are also more likely to have altered sleep.
http://onlinelibrary.com/doi/10.1111/dmcn.12399/full
Sleep disturbances in children, adolescents, and young adults with severe psychomotor impairment: impact on parental quality of life and sleep.
By: Anna L Tietze, Boris Zernikow, Erik Michel andMarkus Blankenburg
"We found severe impairment of parental health status and QoL. More than 50% of the parents suffered from a sleep disorder (e.g. prolonged sleep latency, shortened sleep duration). Sleep disturbances in children, adolescents, and young adults correlated strongly with parental sleep disturbances, parental impairment of physical and mental functioning, parental social functioning, and parental working ability"
http://onlinelibrary.wiley.com/doi/10.1111/dmcn.12530/full
Obstructive sleep apnea syndrome and cognition in Down syndrome
By: Jennifer Breslin, Goffredina Spanò, Richard Bootzin, Payal Anand, Lynn Nadel, and Jamie Edgin
Children with Down syndrome who had obstructive sleep apnea syndrome (OSAS) scored more poorly on tests of both cognition and cognitive flexibility than those without OSAS.
http://onlinelibrary.wiley.com/doi/10.1111/dmcn.12376/full
Are children with CP living longer?
Recent trends in cerebral palsy survival. Part I: period and cohort effects.
By: Jordan C Brooks, David J Strauss, Robert M Shavelle, Linh M Tran, Lewis Rosenbloom and Yvonne WU
http://onlinelibrary.wiley.com/doi/10.1111/dmcn.12520/full
Aim
To determine whether the trend of improved survival among individuals with cerebral palsy (CP) in California during the 1980s and 1990s has continued during the most recent decade.
Method
In an observational cohort study we evaluated individuals with CP, aged 4 years and older, who were clients of the California Department of Developmental Services. Medical diagnoses, functional disabilities, and special health care requirements were assessed with Client Development Evaluation Reports made between 1983 and 2010. Trends in birth cohort survival were analyzed with Kaplan?Meier curves and Cox regression. Calendar year period effects were analyzed with Poisson regression.
Results
A total of 51 923 persons with CP (28 789 males [55%], 23 134 females [45%]; mean age 14y 11mo, SD 14y 1mo, range 4y 0mo to 96y 10mo) collectively contributed 662 268 years of follow-up. There were 7690 deaths for an overall mortality rate of 11.6 per 1000 persons per year. No significant birth cohort effects on survival were observed in 4-year-olds who had no severe disabilities. By contrast, children who did not lift their heads in prone position who were born in more recent years had significantly lower mortality rates (Cox hazard ratio 0.971, p<0.001) than those with comparable disabilities born earlier. With regard to calendar year period effects, we found that age-, sex-, and disability-specific mortality rates declined by 1.5% (95% CI 0.9?2.1) year-over-year from 1983 to 2010. The estimate increased to 2.5% (95% CI 1.9?3.1) per year when we additionally controlled for tube-feeding status. Mortality rates in tube fed adolescents and adults, ages 15 to 59 years, declined by 0.9% (95% CI, 0.4?1.4) per year. No improvement was observed for adolescents or adults who fed orally or for those over age 60. In fact, the ratio of age-specific mortality rates for these latter groups to those in the general population, increased by 1.7% (95% CI 1.3–2.0) per year during the study period.
Interpretation
The trend toward improved survival has continued throughout the most recent decade. Declines in CP childhood mortality are comparable to the improvements observed in the United States general population (i.e. the mortality ratio in childhood has remained roughly constant over the last three decades). In contrast, the mortality ratio for most adolescents and adults with CP, relative to the general population, has increased.
Coming Soon: NEW AACPDM IDENTITY
By Richard Stevenson, MD
In support of the Strategic Planning initiatives, the Board of Directors has invested in redesigning the AACPDM website, and with that a new "identify" for the Academy, in order to boost our online presence. This "identity" includes a new color palette, new fonts, and a new logo, all geared toward representing our Academy visually in a new and exciting way.
This process began by hiring a consulting/design firm to help us complete the tasks at-hand. The Website Sub-committee of the Communications Committee (formerly the Multimedia Education Committee) performed a careful and thorough search for experienced, skilled, and available graphic design consultants. The Academy's management firm (EDI), and the Website Sub-committee, identified a short list of three finalists along with their recommendation to the Board of Directors. There was no prior relationship between EDI and the consulting service and no conflicts of interest. The Board of Directors approved the Sub-committees recommendation of ALSO Collective (Toronto, Ontario) based on the following attributes: cutting edge style, forward-thinking approach to design and visual identity and extensive web experience. The Board's direction to the consulting firm was specifically to develop something fresh, forward-thinking, and different than what we are all used to. Then, after many months of research, collaborative development, and various versions of logos and website designs, the Board of Directors is excited and anxious to launch the new AACPDM identity! We feel that this represents our current organization and our plans as we move into the future. This new look will enhance our "branding" as we implement our Strategic Plan over the next few years. Stay tuned for the reveal!
In Memory…

Heinz F. R. Prechtl, MD PhD FRCOG
July 6, 1927 – July 3, 2014

It is with great sadness that we have learned of the passing of one of our former members, Dr. Heinz Prechtl of The Netherlands.

Dr. Prechtl was know as one of the "Fathers" of Developmental Neurology. He was best known for developing Prechtl's General Movement Assessment of Infants, which has been shown to be the earliest and most sensitive instrument for the detection of eventual neurologic motor disorders including cerebral palsy.

Dr. Christa Einspieler, one of his closest colleagues, submitted a synopses of his life's accomplishments to the International Child Neurology Association (ICNA) publication.

See the link below:
http://icnapedia.org/explore/articles/news/entry/2014/07/17/heinz-f-r-prechtl-1927-2014

Jane Case-Smith, EdD OTR/L FAOTA
1953 - 2014
A dedicated Pediatric Rehabilitation Clinician, Scientist, Mentor and Leader
A Tribute to Dr. Jane Case-Smith
By: Sharon Landesman Ramey (Virginia Tech) and
Laura Vogtle (University of Alabama at Birmingham)


Dr. Jane Case-Smith, Professor and Director of Occupational Therapy at The Ohio State University, joined the AACPDM in April 2010 and was an active member until her untimely death on July 30, 2014, just four months after being diagnosed with Stage IV melanoma. Jane Case-Smith was a pioneer and leader in pediatric occupational therapy, widely acclaimed and known by many worldwide through her leading textbook, first published in 1993, with the seventh edition completed just days before her death (Case-Smith & O'Brien, 2014) – a masterful integration of research and practice findings that strongly emphasizes the importance of implementing evidence-based practice. In addition, Jane Case-Smith co-authored the occupational therapy practice guidelines addressing children and adolescents with autism for the American Occupational Therapy Association (Tomchek & Case-Smith, 2009). Among Jane's Case-Smith's many awards and honors, she particularly expressed immense and humble appreciation for her election into The Academy of Research by the American Occupational Therapy Foundation (2014) and The Ohio State University President and Provost's Award for Distinguished Faculty Services (2012).

Dr. Case-Smith's many empirical contributions are both deep and wide. Her love of the human hand and its developmental achievements, with careful assessment of emerging fine motor skills, permeates her earlier publications - ones that remain highly cited even decades later. She expanded her research to study children born prematurely and with multiple risk conditions; children with autism, chronic medical conditions, and sensory processing disorders; early intervention services; multicultural research in occupational therapy; the psychometrics of standardized assessment tools (including advising on the major changes to the third edition of The Bayley Scales of Infant Development Motor Scale); and comparative clinical trials of pediatric constraint-induced movement therapy (P-CIMT) (Case-Smith, 2013; Case-Smith, DeLuca, Stevenson, Ramey, 2012). Jane Case-Smith also furthered scientific research in pediatric rehabilitation through her long-term service to the National Institutes of Health, including being an appointed member of the Motor Function and Speech Rehabilitation Review Panel, and her mentoring of PhD students – the most recent, Dr. Andrew Persch, was "hooded" by Jane this summer and will be attending his first AACPDM meeting in San Diego, as will his new "boss," Dr. Amy Darragh, Jane's close colleague and recently appointed Director of the OT Division at OSU.

Since 2004, Jane Case-Smith worked closely with other AACPDM members - Drs. Richard Stevenson, Stephanie DeLuca, and Sharon Landesman Ramey – to establish a multi-site infrastructure to support much-needed rigorous research on pediatric constraint-induced movement therapy. Their collaboration resulted in two major ongoing multi-site randomized controlled trials funded by NIH, one focused on combined effects of various dosages and types of constraint for 2- to 8-year-olds with hemiparetic CP, and the other focused on the functional and neuroplasticity effects of alternative forms of unilateral and bilateral high-intensity rehabilitation for infants, 6 to 24 months old. Her original contributions and superb collaborative skills have infused these trials with an attention to detail, documentation of fidelity of intervention, and practice significance that will continue for many years to come. As Rich Stevenson, Professor of Pediatrics (The University of Virginia) and current President of AACPDM, wrote in a communication with the NIH multidisciplinary team on the day after her death: "She was a very well-known clinician, researcher, and academic in the world of pediatric OT and I know she will be sorely missed. I knew her as a calm, clear-headed, well-spoken, and thoughtful investigator who helped bring the best out of each of us. In our planning and writing together when things got a little heated and when we needed "cooler heads to prevail," Jane was the coolest head in the room. I will miss her dedication to children, her honest Midwest work ethic, and her peaceful spirit. May we continue to carry her with us in our work together."

Jane Case-Smith (far right) in August 2013 with (from left to right) Drs. Stephanie DeLuca, Sharon Landesman Ramey, Rich Stevenson, and Michael Friedlander at the opening of the Virginia Tech Research Carilion Neuromotor Research Clinic and the launch of an NIH clinical trial of infant rehabilitation.
Similarly, Dr. Laura Vogtle, Professor of Occupational Therapy (University of Alabama at Birmingham) and a member of the of AACPDM Board of Directors, shared fond memories: "I first met Jane in the 1970s when she was a junior faculty member at Virginia Commonwealth University and I was a practicing occupational therapist at Kluge Children's Rehabilitation Center in Charlottesville VA. It became a special routine for us each year to catch up at professional meetings. Over the years, I have incorporated Jane's many studies and textbook into both my academic and research work. One special gift was her ability to view challenging situations with humor – we shared such laughter when discussing her appointment to a campus oversight committee for housekeeping at OSU! The last time I saw Jane we shared that same laughter over how we happened to get so old when we were in our 30s just yesterday. I will miss her humor and gentle manner as well as all of her many contributions to research and practice." Finally, both Drs. Sharon Ramey and Stephanie DeLuca at Virginia Tech remember their lively and productive discussions with Jane over the past decade, in which "all of us emerged with new ideas and insights about why communication about children, therapy, and outcomes is so difficult in our field, and how important it is to remain open-minded, objective, and creative in how we describe, measure, and evaluate the impact of what we do for and with children and their families." Her always calm demeanor and warm smile will be missed by those of us who looked to her presence at national meetings with pleasure.
References

Case-Smith, J. (2013). Application of theories of occupation and motor learning principles. In S. Ramey, S. C. Deluca, & P. Coker-Bolt (Eds), Pediatric Constraint- Induced Movement Therapy (CIMT): A Guide for Occupational Therapy and Health Care Clinicians, researchers, and Educators. Bethesda. MD: American Occupational Therapy Association, Inc.

Case-Smith, J., DeLuca, S., Stevenson, R., & Ramey, S.L. (2012). A multi-center randomized controlled trial of pediatric constraint induced therapy: Six month follow up. American Journal of Occupational Therapy, 66, 15-23.

Case-Smith, J & O'Brien, J. (Eds) (2014). Occupational Therapy for Children and Adolescents (7th Ed.). St. Louis: Mosby/Elsevier.

Tomchek, S, & Case-Smith, J. (2009) Occupational Therapy Practice Guidelines for Children and Adolescents with Autism. Bethesda, MD: American Occupational Therapy Association Press.


NOTE FROM THE EDITOR
By Lynne Romeiser Logan
Greetings once again from upstate New York where we are having a mostly lovely summer; minus some flooding, tornados and the ever-present construction of every route to and from any desirable spot. I have been busier than ever with a new research project, every water sport possible, and a garden that is beginning to resemble the Little Shop of Horrors. Those of you who follow my sailboat racing efforts will be pleased to know we have a new boat (another J24) and are winning some races and some divisions. I also have a new kayak that is fast, very pretty and lots of fun on these inland waterways.
I have been musing once again about how connected we in the developmental disability community are. We see each other at the annual conference of course but also think to invite each other to other meetings that might be of interest, connect over research projects, teach each other via collaborative writing, and try to keep everyone informed of interesting tidbits. We assume collegiality and best ethics and for the most part are rewarded for our efforts. Lucky us. When I talk with colleagues not quite in our community, I find less support, less willingness to collaborate and professionals who feel like they must invent the wheel. Our young colleagues need to experience this mentoring. At a recent training meeting I had the opportunity to discuss the academy with some young pediatric therapists working in muscle disease. They report that they are unlikely to submit an abstract to AACPDM as they find many of the workshops repetitive and free papers are clustered from relatively few groups. They also are unlikely to attend the conference. They feel a bit homeless. I hope we can find a way to capture these folks, they are our people! We need their energy and new ideas and they need us.
I thank you all for your continued support of the Academy. As part of the website team, I'm so excited for everyone to have an improved, streamlined experience with the website. I also urge each of you to contact me with any tidbits for the newsletter. I'd love to spotlight your local program. Photos are welcome. If you've attended a conference, meeting, or other seminar related to the AACPDM mission and would like to spotlight your experience, please drop me a line at loganl@upstate.edu.
Lynne