Board of Directors nominees
Slate of Nominees
AACPDM Board of Directors
Second Vice President: Eileen Fowler, PhD, PT
Dr. Fowler is a Professor in the Department of Orthopaedics at the University of California, Los Angeles. She is holds the Peter William Shapiro Chair and is Director of Research and Education for the UCLA Center for Cerebral Palsy, a lifespan interdisciplinary clinic. She is a faculty member in the Tarjan Center for Disabilities at UCLA, a federally funded University Center of Excellence, and the Center for Duchenne Muscular Dystrophy at UCLA. She received her undergraduate degree in Physical Therapy from Northeastern University in Boston and her MS and PhD in Kinesiology from the University of California, Los Angeles.
Dr. Fowler has over 30 years experience in the evaluation and treatment of pediatric disabilities. Her research focus is in the area of biomechanics and motor control with a focus on cerebral palsy. Her research has examined the effect of exercise, pharmacological and surgical interventions on spasticity, strength, gait and function. Publications include cerebral palsy, neuromuscular disease and prosthetic gait. Research support includes NIH, Cerebral Palsy International Research Foundation, Shriners Hospitals for Children, Foundation for Physical Therapy and the Muscular Dystrophy Association.
She is an active member of the AACPDM as a presenter and committee member. Committee service include the Scientific Program and Adapted Sports & Recreation Committees. She was Instructional Program Chair in 2006 and a Director at Large for the Board of Directors from 2008-2011.
Director at Large: Deirdre McDowell, PT, PCS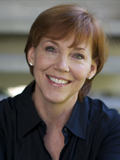 Ms. McDowell currently works in private practice and at the Pediatric Therapy Center in Houston, Texas. Her focus is on developmental testing and early intervention, neonatal assessment of General Movements (Prechtl), disability management, resource provision and family education, management of musculoskeletal conditions related to developmental disability, injury, genetic disorder, or orthopedic surgery. Ms. McDowell has a special interest in finding low tech solutions to disability related skeletal impairment and movement disorders.
Ms. McDowell also works on international program development and clinical teaching with emphasis on pediatric disability, particularly in areas of infrastructure collapse and civil conflict.
Ms. McDowell organized physical therapy presentations for the Eastern European and Mediterranean Academy for Cerebral Palsy and Developmental Medicine (EEMCPDM) meetings over the past 8 years in Poland, Lebanon, Israel, Russia.
Ms. McDowell participates in the following organizations:
American Academy for Cerebral Palsy and Developmental Medicine
Past Chair, International Affairs Committee and Chair-Elect, Continuing Education Committee
European Academy of Childhood Disability International Federation of Orthotics and Prosthetics
American Physical Therapy Association
Served as a member of the private practice, research, education and pediatric sections
Neurodevelopmental Treatment Association
Dystonia Research Foundation
Ms. McDowell was awarded the 2011 Excellence in Clinical Practice Award from the Texas Physical Therapy Association.
Director at Large: Lisa Thornton, MD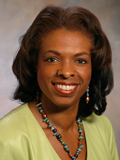 Dr. Lisa Thornton is the Medical Director of Pediatric and Adolescent Rehabilitation at LaRabida Children's Hospital, and Schwab Rehabilitation Hospital. She is an assistant professor in the departments of Pediatrics and Orthopedic Surgery at the University of Chicago 's Pritzker School of Medicine. She received her Doctorate of Medicine from the University of Michigan Medical School and completed her residency in Pediatrics at Children's Memorial Hospital in Chicago. From there she moved on to complete her PM&R residency at the Rehabilitation Institute of Chicago where she served as Chief Resident. She is board certified in Pediatrics, PM&R, and Pediatric PM&R.
Dr. Thornton has been actively involved in the Advocacy Committee of the AACPDM for several years. She has served as Chairperson and Co-Chairperson. During her membership the committee re-defined itself and developed a clear agenda to advocate for designated federal funding for cerebral palsy research. This goal was achieved with a funding commitment from the Senate Finance Committee for the 2013 budget.
Her primary clinical interests are in the care of children with cerebral palsy and traumatic brain injury. She has a strong commitment to children from vulnerable families with limited financial means. She is currently developing the protocol for the management of concussion for athletes in the Chicago Public Schools.
In addition to her clinical duties, Dr. Thornton is a frequent health commentator for network television shows and has appeared on The Today Show, Good Morning America, The CBS Early Show, and CNN.
Last updated: July 19, 2013