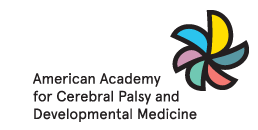 Speaker Details
Adapted Sports & Recreation Activities
Speakers: Jennifer Miros, MPT; Carolina Schaber, RN, BSN, MBA
Jennifer Miros is a pediatric physical therapist, specializing in adaptive sports and recreation activities for people with cerebral palsy (CP) at St. Louis Children's Hospital. She directs Camp Independence, an intensive summer and winter sports camp for children with CP and organizes adaptive sports classes and events (i.e. adaptive triathlon) for children with motor disorders.
Carolina currently works as the Clinical Director of the Southern California Cerebral Palsy Center at Rady Children's Hospital San Diego. She has more than 30 years of clinical and business experience. She earned her bachelor's in nursing from CSU Fresno, and after completing her nursing degree, she spent the next seven years in the pediatric critical care setting. Carolina earned a master's of business administration degree from the University of San Diego. The next 15 years of her career were spent working with various biotech companies, specializing in marketing and new product development. Carolina is part of the AACPDM adaptive sport committee and enjoys spreading the word about the benefits of adaptive sports.

Medical Marijuana Treatments
Speaker: Sharon Levy, MD, MPH
Sharon Levy, MD, MPH is a board certified Developmental-Behavioral Pediatrician and an Assistant Professor of Pediatrics at Harvard Medical School. She is the Director of the Adolescent Substance Abuse Program (ASAP) in the Division of Developmental Medicine at Boston Children's Hospital, which is comprised of clinical, research, training and policy arms. She has evaluated and treated over thousands adolescents with substance use disorders, and has taught national curricula and published extensively on the outpatient management of substance use disorders in adolescents, including screening and brief advice in primary care, the use of drug testing and the outpatient management of opioid dependent adolescents. She is the co-PI of a SAMHSA-funded curriculum project, an NIAAA-funded study validating the youth alcohol screening tool youth with chronic medial illness, and a Conrad N. Hilton funded study that aims to validate adolescent SBIRT measures and test a brief intervention for medically vulnerable youth.

Pain Management
Speaker: Kevin Murphy, MD
Kevin P. Murphy is the Medical Director for Gillette Children's Specialty Healthcare, Northern Minnesota Clinics. He serves on the American Board of PM&R and is the Associate Editor for the 2015 Textbook of Pediatric Rehabilitation Medicine. U.S. Team Physician for the 1992 & 1996 Paralympic Teams in Barcelona, Spain and Atlanta, Georgia respectively.

Transitions in Care
Speaker: Jan Willem Gorter, MD PhD FRCP(C)
Jan Willem Gorter, MD, PhD, FRCP(C) is a Professor of Pediatrics at McMaster University. He is Director of CanChild Centre for Childhood Disability Research (www.canchild.ca). He holds the Scotiabank Chair in Child Health Research. Dr. Gorter has training in pediatric and adult rehabilitation medicine (physiatry) with a special clinical and research interest in transitional services and lifespan. He leads a teen-transition clinic for teenagers with cerebral palsy / developmental disabilities and their families at McMaster Children's Hospital. His research focuses on the themes of family, function (daily activities & participation) with a special interest in fitness / active lifestyle and in transitions from adolescence to adulthood. He works with a number of undergraduate and graduate students at several universities in Canada and the Netherlands. He is author/co-author of > 125 papers published in international peer-reviewed journals and book chapters on cerebral palsy, transition to adulthood, and sexual development & health.
New Technology
Speaker: Richard Ellenson, CEO
Richard Ellenson is CEO of the Cerebral Palsy International Research Foundation. Prior to that, he was founder and CEO of Panther Technology and Blink Twice. Richard is the father of a 16-year-old son, Thomas, who has Cerebral Palsy and has worked tirelessly to create awareness about people with disabilities and share stories about their vibrant lives. He and Thomas have been featured on many networks, including ABC World News' People of the Year. He was previously an advertising executive who created campaigns and penned the line, "It's Not TV. It's HBO." Richard has served on the Advisory Council of the NIH's NIDCD and on the boards the US Society for AAC and the Assistive Technology Industry Association, and has received two NIH grants. He lives in New York City with his wife, Lora, and his two very special children, Thomas and Taite.
Parents as Navigators
Speakers: Karen R. Fratantoni, MD, MPH; Cara Biddle, MD, MPH; Michelle Jiggetts, MD
Karen Fratantoni, MD, MPH is an Assistant Professor of Pediatrics at the George Washington University School of Medicine and the Medical Director of the Complex Care Program at Children's National Medical Center. For the past 6 years, she has been involved in the Parent Navigator Program and is the PI of a PCORI contract to study how parent navigators can help families and children with fragile medical conditions successfully manage the transition from the NICU to home.
Cara Biddle is a pediatrician and medical director of the Children's Health Center, a primary care medical home in Washington, DC. She has a special interest in care for children with special health care needs including cerebral palsy, technology-dependence, and developmental delay. Cara is bilingual and sees many Latino families.
Important Dates
November 17, 2014
Abstract submission site opens
International Scholarship applications available
January 29, 2015
Abstract submission site closes
January 31, 2015
International Scholarship applications due
February 2, 2015
Student Scholarship applications available
Late March 2015
Abstract decisions sent to presenting author
April 30, 2015
Student Scholarship applications due
May 22, 2015
Preliminary Program available
Registration opens
September 9, 2015
Early Bird Registration closes
September 23, 2015
Advanced Registration closes
September 28, 2015
Hotel group rate ends
October 21-24, 2015
AACPDM 69th Annual Meeting