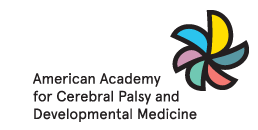 Posters
All Scientific and Demonstration Posters are required to be displayed physically onsite in Austin and submitted as an E-Poster. Please upload your E-Poster by October 5, 2015.
E-Posters can be uploaded in the new Speaker Harvester system. Please upload your posters at https://www.ConferenceHarvester.com/harvester2/login.asp?EventKey=DYHIPPNK. Please also ensure your poster is in person-first language. Download the flyer and brochure for more details.
Your poster number can be found in the Preliminary Program.
Physical Poster Guidelines
Times
Wednesday, Oct. 21
Thursday, Oct. 22
Friday, Oct. 23
Saturday, Oct. 24
1:00- 4:00 pm
(Set Up)
10:15 am - 10:45 am
7:00 - 8:00 am
Poster Crawl
7:00 - 8:00 am
Poster Crawl
3:30 pm - 4:00 pm
9:45 - 10:30 am **
10:15 am - 10:30 am
6:15 pm - 7:45 pm**
Wine & Cheese
Poster and Exhibitor Review
3:30 pm - 4:30 pm
1:30-4:00 pm
(Tear Down)
NEW! Poster Crawl- details are currently pending but will be available soon.
** Denotes times presenters are required to be at poster
Times are subject to change
Size
The maximum size of a traditional paper poster is 4 feet tall (vertical) by 6 feet wide (horizontal). The AACPDM will provide poster boards which measure 4 feet tall (vertical) by 8 feet wide (horizontal) that will hold 1 poster on each side.
Heading
The heading for the poster should include the title, author(s) and affiliation. The heading must be mounted at the top of the board. Lettering should be large enough to be read from a minimum distance of four feet.
Contact Information
Please include contact information or business cards attached to your poster for attendees to contact you at a later date.
Miscellaneous
In preparing and presenting your poster, please keep in mind that your audience may represent many disciplines and perspectives, including physicians, therapists, researchers and parents.
Tacks or push pins for attaching your poster to the board will be provided.
Poster arrangement can vary; however, a sample arrangement for easy viewing is illustrated below: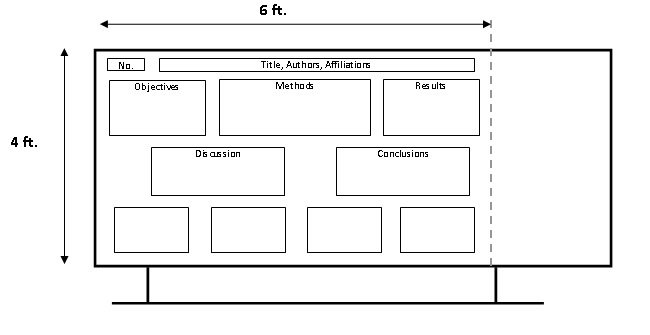 E-Poster Guidelines
E-Posters must be submitted using either the PowerPoint Template or Keynote Template. Please email meetings@aacpdm.org if you need the Keynote Template. Templates will also be available to download as an optional task in the Speaker Harvester.
Once you create a one slide poster (either in PowerPoint or Keynote), save the file as a PDF, and upload your file to the Speaker Harvester.
Please name your PDF file as "posternumber_lastname.pdf" (For example, SP32_Banner.pdf)
A sample E-Poster layout is below for your convenience. If you would like to use this layout, please download this template.
Important Dates
November 17, 2014
Abstract submission site opens
International Scholarship applications available
January 29, 2015
Abstract submission site closes
January 31, 2015
International Scholarship applications due
February 2, 2015
Student Scholarship applications available
Late March 2015
Abstract decisions sent to presenting author
April 30, 2015
Student Scholarship applications due
May 22, 2015
Preliminary Program available
Registration opens
September 9, 2015
Early Bird Registration closes
September 23, 2015
Advanced Registration closes
September 28, 2015
Hotel group rate ends
October 21-24, 2015
AACPDM 69th Annual Meeting