Professor and Chair - New York City
November 9, 2018
Professor and Chair
Weill Cornell Medicine & Hospital for Special Surgery
New York, New York
The Department of Rehabilitation Medicine at Weill Cornell Medicine and the Department of Physiatry at the Hospital for Special Surgery (HSS) are seeking a board certified or board eligible pediatric physiatrist for a joint faculty position. The successful candidate will expand a small existing pediatric PM&R practice at Weill Cornell/NewYork-Presbyterian Hospital, and establish a pediatric PM&R service at HSS. The position will combine clinical care, teaching of residents, fellows and medical students, and opportunities for clinical research. A pediatric rehabilitation fellowship is well-established at the NYP/Columbia campus jointly with Blythedale Children's Hospital and Memorial Sloan Kettering Cancer Center, and we anticipate expansion of the fellowship to include rotations at HSS and/or Weill Cornell at the appropriate time.

The patient population will include children with cerebral palsy, other neurological disorders, and children with other disabling illnesses or injuries. A close working relationship with the pediatric orthopedic surgery division at HSS is planned. The position will focus on ambulatory care, with some component of hospital-based consultation. Dr. Heakyung Kim serves as the Director of Pediatric PM&R for the Columbia/Cornell departments of rehabilitation medicine.

The pediatric physiatrist will join more than 35 full-time physiatrists at HSS and Weill Cornell, and collaborate with three full-time pediatric physiatrists at the NewYork-Presbyterian/Columbia University Medical Center

This position will include an academic appointment at Weill Cornell Medical College commensurate with experience and academic accomplishment.

Interested candidates should contact:

Joel Stein, MD
Professor and Chair
Department of Rehabilitation Medicine
Weill Cornell Medical College
(212) 305-4818
Jos7021@med.cornell.edu

Or

Joel Press, MD
Chair, Department of Physiatry
Hospital for Special Surgery
And
Professor, Department of Rehabilitation Medicine
Weill Cornell Medical College
PressJ@hss.edu


Pediatric Physiatry Physician Professor - Salt Lake City
October 16, 2018
Pediatric Physiatry Physician Professor
University of Utah
Salt Lake City, UT
The University of Utah is seeking to fill a position for an Assistant/Associate Professor, track dependent on qualifications, in the Division of Physical Medicine & Rehabilitation. This position will work closely with 4 other pediatric physiatrists and collaborators in the Department of Pediatrics, Orthopaedics and Neurosurgery for a combined inpatient and outpatient experience. Excellent communication skills, ability to manage complex spasticity, and a broad-base in pediatric rehabilitation are strongly encouraged. Fellowship training and board certification/eligibility in pediatric PM&R is strongly preferred. Significant interest in independent research goals and/or education and teaching are looked upon favorably. Salary is competitive and benefits are excellent. This position will be primarily at the Primary Children's Hospital and University of Utah Hospital and Clinics which provide an optimal setting for daily collaboration and research.

The University of Utah is the largest tertiary/quaternary academic medical center in the Intermountain West. It has ranked in the Top 10 Academic Medical Centers for quality of care for the last 8 years. The University of Utah serves patients from a multi-state region with a Level 1 trauma center, 450 acute care beds and Inpatient Rehabilitation Facility. Located in the heart of Salt Lake City, UT there are abundant recreational, cultural and educational opportunities in a rapidly growing State.

Please apply at: http://utah.peopleadmin.com/postings/81992
If you have questions, please email: Mike.Green@hsc.utah.edu
The University of Utah Health (U of U Health) is a patient focused center distinguished by collaboration, excellence, leadership, and respect. The U of U Health values candidates who are committed to fostering and furthering the culture of compassion, collaboration, innovation, accountability, diversity, integrity, quality, and trust that is integral to our mission.

The University of Utah is an Affirmative Action/Equal Opportunity employer and does not discriminate based upon race, national origin, color, religion, sex, age, sexual orientation, gender identity/expression, status as a person with a disability, genetic information, or Protected Veteran status. Individuals from historically underrepresented groups, such as minorities, women, qualified persons with disabilities and protected veterans are encouraged to apply. Veterans' preference is extended to qualified applicants, upon request and consistent with University policy and Utah state law. Upon request, reasonable accommodations in the application process will be provided to individuals with disabilities. To inquire about the University's nondiscrimination or affirmative action policies or to request disability accommodation, please contact: Director, Office of Equal Opportunity and Affirmative Action, 201 S. Presidents Circle, Rm 135, (801) 581-8365.
The University of Utah values candidates who have experience working in settings with students from diverse backgrounds, and possess a strong commitment to improving access to higher education for historically underrepresented students.


Developmental-Behavioral Pediatrician- Seattle, WA
October 5, 2018
Developmental-Behavioral Pediatrician
University of Washington and Seattle Children's Hospital
Seattle, WA
The Department of Pediatrics at the University of Washington and Seattle Children's Hospital seek a Developmental-Behavioral Pediatrician to join the faculty as a Clinician-Educator or Full Time Clinical Faculty at the Assistant or Associate Professor level, without tenure. This opportunity is ideal for a candidate seeking a career that balances clinical and teaching interests across a variety of clinical settings.

The Division of Developmental-Behavioral Pediatrics is made up of faculty and associates with diverse academic and advocacy interests. The successful candidate will have flexible opportunities to collaborate within and across disciplines in clinical, teaching and research activities consistent with their own professional interests; they may continue or develop specific areas of expertise. The individual may also choose to pursue active leadership roles in policy and program development. Other highlights include the Leadership Education in Neurodevelopmental and related Disabilities (LEND) program, the SCH and UW Autism Centers, and the UW Center on Human Development and Disability (CHDD) / University Center for Excellence in Developmental Disabilities (UCEDD).

The successful candidate must possess an MD, DO or equivalent, be BC in Pediatrics and BC/BE in Developmental-Behavioral Pediatrics or in Neurodevelopmental Disabilities.

Roles and Responsibilities include, but are not limited to:
• Advocates for the health and well-being and provides exemplary clinical care of children/youth with special health care needs and their families.
• Collaborates with division faculty and other staff at Seattle Children's Hospital to provide coordination of services for children and families between CHDD and the Division of Developmental Medicine programs.
• Precepts pediatric and other trainees at all levels in clinic and inpatient service.
• Assists the Division Chief with quality improvement and other administrative responsibilities for the Division of Developmental Medicine as requested.

For additional information or to provide recommendations, please contact: Jennifer Schaulin, Vice President, MillicanSolutions, at: Jennifer.Schaulin@millicansolutions.com or (682)223-5782.

The University of Washington School of Medicine Department of Pediatrics supports a thriving education program with approximately 115 pediatric residents and more than 50 fellowships each year. The Department of Pediatrics has more than 225 academic faculty and 350 clinical faculty who teach medical students, house officers, research fellows, and practicing physicians.
PMR Physician
September 17, 2018
PMR Physician
Shriners Hospital for Children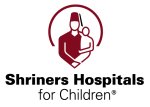 Chicago, IL
Shriners Hospital for Children, Chicago is growing and in need of a BC/BE physiatrist with a specialty in pediatrics to add to our team.

Sue Mukherjee, our Pediatric physiatrist is former fellowship director from RIC/Shirley Ryan Ability lab. She takes over a long standing and world renowned spinal cord injury rehab and research program from Larry Vogel.

The program offers all levels of care including inpatient, day rehab (intensive outpatient) and outpatient rehab. (In a cozy/intimate setting) In addition to PT, OT and Speech, child life and recreation therapy are active in treatment plans, and there is a pool onsite as well as the latest in rehab technology equipment.

In addition to SCI rehab, we offer interdisciplinary care for other acute neurologic and trauma conditions, as well as post orthopedic surgery rehab for children with neurologic conditions such as CP, spina bifida and arthrogryposis.

Outpatient rehab clinics with multidisciplinary care are available for neuromuscular conditions, cerebral palsy, spina bifida, arthrogryposis, brachial plexus injury and SCI. There are opportunities for procedures with operating room and sedation room on site with support staff. [Gait lab (movement analysis center) research and clinic activity is encouraged.]

We have a desire to build a consulting service at partner children hospitals to further develop inpatient rehab referrals.


We offer health benefits from day one of employment therefore eliminating the need for COBRA. We offer health, dental, vision, ST and LT disability and other voluntary benefits as well as three retirement plans.

Please forward your cv for immediate consideration to Colleen McCamis, cmccamis@shrinenet.org; 813-518-7689 New Grads are welcomed to apply!
To read more about Shriners, go to http://www.shrinershospitalsforchildren.
Vice President of Clinical Affairs and Medical Director (CMO)
September 11, 2018
Vice President of Clinical Affairs and Medical Director (CMO)
Gillette Children's Specialty Healthcare
Minneapolis-St. Paul, MN
The Vice President of Clinical Affairs and Medical Director (CMO) of Gillette Children's Specialty Healthcare (Gillette) in St. Paul, Minnesota is a key member of the executive team, helping to guide and implement the overall strategic clinical vision for the organization. The CMO is responsible for providing oversight, expertise and leadership to employed and contracted physicians and is a strategic clinical advisor to the CEO. Working in collaboration with the executive team, the CMO helps to ensure the delivery of high quality health care services through the enhancement of existing services, and the development and implementation of innovative clinical programs that support business strategy, while continuing to practice in their specialty part-time.

Organization/Location Highlights:
• For over 120 years, Gillette has specialized in care for children who have disabilities and complex medical needs.
• Accredited by The Joint Commission and CARF, among others, Gillette is a leader in the diagnosis, medical treatment, surgical intervention, technology, education and research for children with complex, rare and traumatic conditions.
• Gillette is an independent, non-profit hospital with a 60-bed main campus in St Paul and numerous ambulatory clinics in the Twin Cities metro and across greater Minnesota, as well as collaborative relationships and virtual clinics in the upper Midwest.
• Gillette was founded in 1897 with a focus in orthopedic interventions for musculoskeletal conditions, and has since developed renowned expertise in neurosciences, craniofacial and plastics, physical medicine and rehabilitation and complex pediatrics.
• The Twin Cities of Minneapolis and St. Paul are a hub for healthcare, medical devices, insurers and research and technology companies.

Ideal Candidate Attributes:
• A physician leader who has demonstrated dedication to the population of children who have disabilities and complex clinical needs.
• A strategic thinking physician with progressive leadership experience who can provide others with a sense of direction and purpose.
• Demonstrated experience in the business aspects of healthcare, including an understanding of business development.
• A recognized leader in directing physician engagement in quality improvement, patient access, patient care delivery, and related areas of health system management.
• Strong advocacy skills demonstrated by an ability to hold others accountable for quality and safety in the delivery of care.
• Exceptional communication skills

Qualifications:
• Board certified MD or DO required
• MBA or education in business preferred

Inquiries:
This executive search is led by Susan O'Hare, Managing Director and Senior Advisor, Gallagher MSA Search. Interested candidates or those wishing to share referrals in confidence, contact Patricia McCollum, Senior Recruiter, at patricia_mccollum@ajg.com.