President's Corner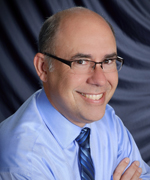 Richard Stevenson, MD
President, AACPDM
Charlottesville, VA
Welcome to the web home of the AACPDM! The vision and mission of the AACPDM are focused on being a global leader in the multidisciplinary scientific education of health professionals and researchers dedicated to the well being of people with childhood-onset disabilities. We are a diverse group of physicians, surgeons, therapists, educators, psychologists, nurses, engineers and others with common interests in those we serve. I hope you will find something interest here on these pages!
News & Announcements
Research Grant is Open
AACPDM is now accepting applications for the 2014 Research Grant. Visit the Research Grant page for more information. The deadline for applications is August 27.
Read More
Volunteer for a Committee
Have you been looking for the right time to get involved with AACPDM? Well, that time is now!
Qualified candidates must be current members of the AACPDM. and have access to email/internet and telephone. Conference calls...Read More

2014 Annual Meeting registration is now open
You can now register for the 2014 Annual Meeting! The Preliminary Program is also available in the Annual Meeting section.
Read More
Leading Maternal-Child Health Group Releases First National Quality Standards for Improving Systems of Care for CSHCN
A new evidence-based report, Developing Structure and Process Standards for Systems of Care Serving Children and Youth with Special Health Care Needs, has recently been developed and released by the Association of...Read More

DMCN goes mobile
Introducing the new iOS app for Developmental Medicine & Child Neurology
Read More
Previous News & Announcements, click here